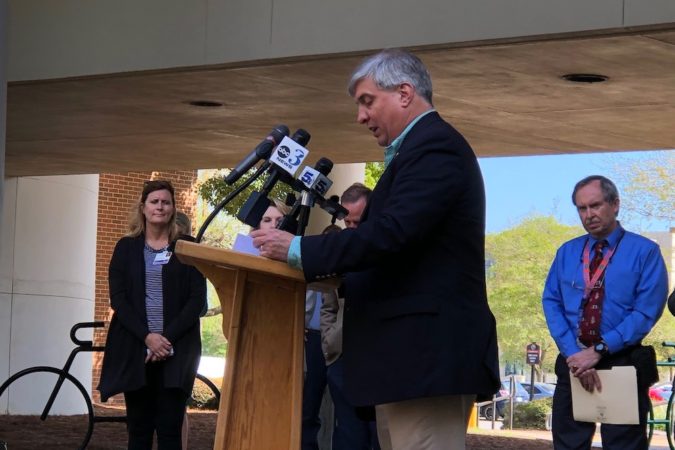 Pensacola Mayor Grover Robinson held a press conference this afternoon to announce Declaration of State of Emergency 20-02, which closed on-premises service of customers.for "all restaurants, bars, averts, pubs, night clubs, banquet halls, cabarets, breweries, cafeteria and any other alcohol and/pr food service business establishments with seating for more than eight people."
Movie theaters, concert houses, auditoriums, playhouses, bowling alleys, arcades and entertainment venues are also closed.
The order doesn't apply to grocery stores, pharmacies, gas stations and convenience stores. It doesn't apply to food services at the airport, secured facilities or hospitals.
Delivery services, pick-up and take-out services are allowed.
The order also suspends social visits to all nursing homes, assisted living facilities, adult family-care homes, long-term care facilities and adult group homes.
The order is effect 12 a.m. Monday, March 23 and is enforceable by police.
Read Order.
We will publish more on this later. Both Jeremy and I attended the presser.