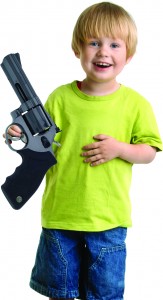 In an effort to curb illegal guns and gun violence, Miami police is holding its first 2013 gun buyback operation of the year.
Beginning on Jan. 19, anyone can drop off any firearm at designated locations and receive a gift certificate with no questions asked.
"We are urging the public to join us in the efforts to reduce gun violence and make a difference," the police department said in a news release.
The buybacks will be from 10 a .m. to 2 p.m. at the following locations:
• Jan. 19 – Model City NET, Jordan Grove Baptist Church, 5946 NW 12th Ave.
• Jan. 26 – Overtown NET, St. John Baptist Church, 1328 NW Third Ave.
• Feb. 2 – Little Havana NET, San Juan Bosco Catholic Church, 1301 W. Flagler St.
——–
Maybe Pensacola Mayor Ashton Hayward, Pensacola City Council, Sheriff David Morgan and Board of County Commissioners should look into a similar program here. Guns for Food.