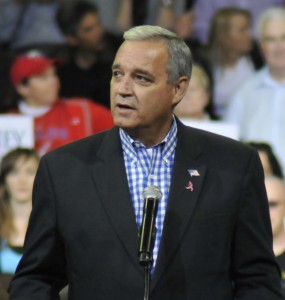 Fixing the problems at the VA will be the focus when Congressman Jeff Miller (R-FL) delivers the Weekly Republican Address on Saturday, June 7. As chairman of the House Committee on Veterans' Affairs, Miller has been a leader of the House's efforts to get to the bottom of and address the VA's appointment manipulation schemes and delays in care that have been linked to the deaths of at least 23 veterans.
"VA's delays in care crisis is very real, very deadly, and as the inspector general and the department itself told us last week, systemic," Chairman Miller said. "In order to pave the way for serious and substantive reforms that will help the VA to effectively deliver the care and benefits our veterans have earned, we need to root out the culture of corruption and complacency that has taken hold within the department and is contributing to all of its most pressing challenges. The only way to accomplish this is for the president to actively work together with lawmakers in the House and Senate to address these problems. That is precisely what we are asking him to do."
The Weekly Republican Address will be available on Speaker.gov and GOP.gov starting tomorrow at 6 a.m. ET.