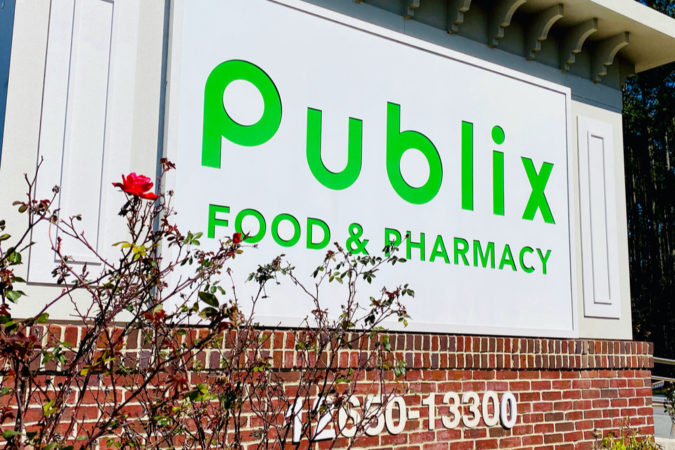 Publix to close at 8 p.m. daily
Publix has announced it will close stores earlier each night to better serve customers during the coronavirus pandemic, according to a social media post.
Beginning Saturday, all Publix locations will close at 8 p.m. until further notice.
The grocery store chain said the extra hours will give teams time to conduct additional sanitation and restock product.
---
Schools
Escambia and Santa Rosa public and parochial schools are closed until March 27, per recommendation of the Florida Department of Education. I assume other private schools may do the same.
Additional recommendations for schools and districts during spring break include:
· Canceling all extracurricular activities.
· Developing or perfecting the district or school instructional continuity plans.
· Deep cleaning each school.
"Keeping students healthy and safe is my number one priority, and that is why we are recommending that districts follow the CDC's guidance for Florida," said Commissioner of Education Richard Corcoran. "We are continuing to monitor COVID-19, and I encourage all Floridians to remain informed and take the necessary precautions that have been issued by the CDC."
---
National Naval Aviation Museum Temporarily Closing Effective Monday, March 16
Pensacola, Fla. – (March 13, 2020) – In response to Coronavirus Disease 2019 (COVID-19) concerns, the National Naval Aviation Museum will be closed to ALL visitors effective Monday, March 16. Those with upcoming scheduled visits, programs and events will be contacted directly.
Please monitor our website and social media accounts for updates on the museum's status.
---
Center for Independent Living Disability Resource Center
In the interest of health concerns for our consumers and members of community, the CILDRC will be closed to the public starting March 16, 2020 in an effort to help mitigate the spread of COVID-19 (also known as Coronavirus). Our staff will still be available by phone call until the threat has passed and we are able to re-open. Additionally:
The "Be More Than LUCKY – Be READY" (Disaster Readiness, Movie and Social event) that is scheduled for March 17, 2020 is CANCELLED and will be rescheduled for a future date.
CILDRC will not be present at the previously scheduled events listed below:
Outreach Event at Spring Street Library, 3/16
Outreach Event at Molino Library, 3/18
Outreach Event at Career Source Escarosa, 3/18
Margarita Mixer, 3/19
Chat and Chew, 3/20
VR Vendor Fair, 3/24
---
Studer's Blue Wahoos Challenge Tournament Canceled
Pensacola, FL – Following the NCAA's announcement that all spring sports championships have been canceled and after consultation with all colleges and universities scheduled to play at Blue Wahoos Stadium, the upcoming Studer's Blue Wahoos Challenge has been canceled.
Fans who purchased tickets to the tournament or who have general inquiries should call the Blue Wahoos at (850) 934-8444 between 9:00 AM and 5:00 PM Monday through Friday.
---
Disney on Ice
In accordance with the restrictions on travel and group gatherings amid COVID-19 concerns, the Pensacola, Fla., Disney On Ice presents Mickey's Search Party performances scheduled Thursday, April 9 through Sunday, April 12, 2020 has been cancelled.
Ticket Information:
All tickets purchased on Ticketmaster.com will automatically be refunded back to the purchaser original form of payment.
All other tickets that were purchased at the box office can be refunded at the original point of purchase.
---
Monster Jam Postponed
In accordance with the restrictions on travel and group gatherings amid COVID-19 concerns, the Monster Jam events scheduled for March 28-29, 2020 at Pensacola Bay Center in Pensacola, FL have been postponed and will be rescheduled for a future date in 2020.
All purchased tickets will be honored for the new dates. We apologize for any inconvenience and will announce more info soon. Please check our website for further updates at www.pensacolabaycenter.com.