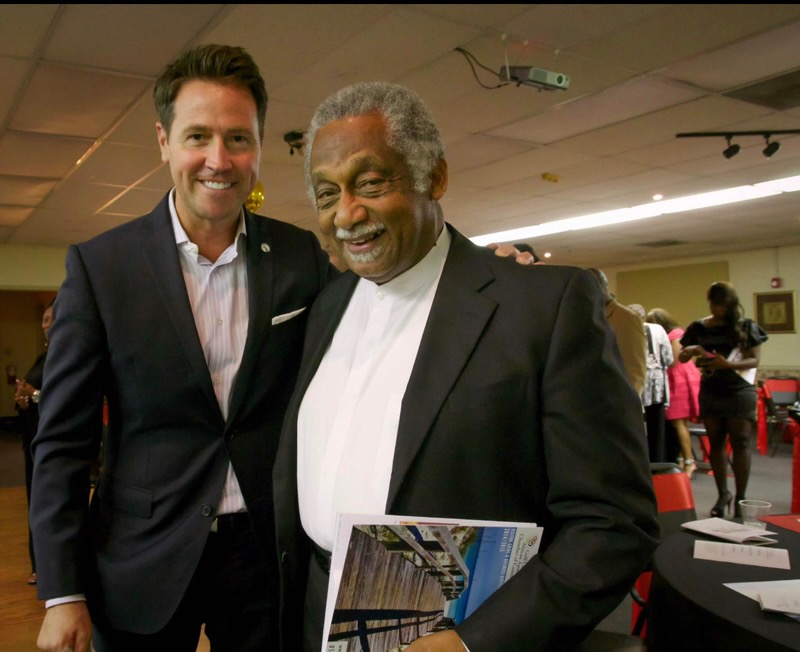 From the City of Pensacola:
City Council will hold a special meeting Wednesday, Sept. 4 at 6 p.m. to make an appointment to the City Council District 5 seat. The meeting will take place in Council Chambers, located on the first floor of City Hall at 222 W. Main St.
District 5 Councilman Gerald Wingate passed away on Aug. 13, and his unexpired term ends November 2020. Per Section 4.02(b) of the City Charter, the vacancy for the unexpired term of the vacated seat shall be filled by a majority vote of the remaining City Council members within 30 days after the vacancy occurs.
Per Section 4.02(b)(2) of the City Charter, the vacancy must be filled by an individual who meets the qualifications for office as described in Section 6.03 at the time of appointment. Reading the qualification requirements of Section 6.03 in conjunction with the language of Section 4.02, the candidate must (1) be qualified to vote in the council district, and (2) have been a resident of the district for one year prior to the appointment. The appointment is scheduled to be made at the special meeting on Sept. 4, 2019, thus the candidate must have resided in the district since at least Sept. 5, 2018.
Anyone interested in being considered for appointment should submit an application of interest or a resume on the city's websiteand contact a City Council member for nomination.
Applications must be submitted prior to Friday, Aug. 23. City Council members have until 5 p.m. Friday, Aug. 23 to submit their nominations to the City Clerk's office for consideration at the Sept. 4 special meeting.