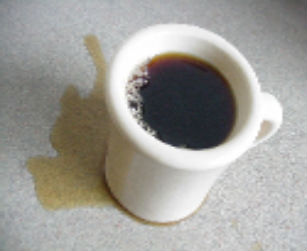 Yesterday on Pensacola Speaks, we interviewed Mike Potters on Move to Amend.
The Northwest Florida (Pensacola) Move To Amend Chapter will attend the Pensacola City Council meeting on March 12 to support discussion of a Council Resolution calling for an amendment to the U.S. Constitution that states corporations are not people and money is not speech. Councilwoman Sherri Meyers has submitted the proposed resolution to the council for discussion at their agenda setting meeting.
Pensacola is one of nine Florida cities building a base of voters that want citizens to make election choices, not corporate and wealthy donors. Pensacola is part of the national Move To Amend coalition that has over 30 states and scores of like-minded organizations building this grass roots initiative. Join us on March 12 to show our City Council we want to add our voices to restore democracy in America.
Northwest Florida Move to Amend members and supporters are devoted to non-partisan, civil and fact-based discussion and action on the issues that affect our community, our country and our democracy. Find out more at https://movetoamend.org
Here is the resolution:
RESOLUTION OF THE PENSACOLA CITY COUNCIL SUPPORTING AN AMENDMENT TO THE UNITED STATES CONSTITUTION DECLARING THAT MONEY IS NOT SPEECH AND ALLOWING FOR LIMITS ON CAMPAIGN CONTRIBUTIONS BY CORPORATIONS, UNIONS AND OTHER NON-HUMAN ENTITIES.
WHEREAS, The Declaration of Independence states, "All men are created equal and are endowed by their Creator with certain unalienable rights among them life, liberty and the pursuit of happiness."
WHEREAS, in order to protect the unalienable rights given to human beings by their Creator, the Constitution and its Amendments memorialize specific rights inherent to human beings, among them being freedom of speech.
WHEREAS, freedom of speech and other rights set forth in the United States Constitution are fundamental to our democracy; and
WHEREAS, fair and free elections are essential to democracy, self-determination of a free people and effective self-government; and
WHEREAS, the United States Constitution, as well as the Bill of Rights and further amendments, are intended to protect the rights of individual human beings (natural persons"); corporations and other artificial entities are not mentioned in the Constitution and the citizens of this nation have never granted constitutional rights to corporations, unions and other artificial man made entities; and
WHEREAS, in the words of the United States Supreme Court Justice, John Paul Stevens, "Money is property; it is not speech" protected by the First Amendment…"
WHEREAS, the members of the Pensacola City Council find a compelling interest in creating a level playing field and ensuring that all citizens, regardless of wealth have an opportunity to have their political views heard; and
WHEREAS, campaign finance laws, including limits on campaign expenditures and contributions from any source, including individuals are key tools to combating political corruption,
WHEREAS, unlimited independent expenditures from corporations and unions were prohibited until the ruling of the United States Supreme Court in Citizens United v. Federal Election Commission; and
WHEREAS, unless the United States Supreme Court reverses its ruling, the only way to reverse the harmful effects of the Citizens United ruling is to amend the Constitution of the United States;
NOW THEREFORE, BE IT RESOLVED BY THE CITY COUNCIL OF THE CITY OF PENSACOLA AS FOLLOWS:
1. The Pensacola City Council urges the United States Congress and the President of the United States to work across party lines to propose a constitutional amendment that declares that money is not speech and corporations and other artificial entities or creations of state law do not have the same unalienable rights as human beings. Thereby Congress may once again be allowed to prohibit corporations, unions and individuals from making unlimited independent campaign expenditures.
2. Copies of this resolution shall be sent to the Honorable Barack Obama, President of the United States; the Honorable Jeff Miller, the Honorable Marco Rubio, the Honorable Bill Nelson and the Honorable Rick Scott Governor of the State of Florida as well as the state legislative delegation representing the citizens of Pensacola, Florida.
Passed and adopted by the Pensacola City Council at a meeting held this ____day of ____,
2015.
__________________________________
President of the City Council
Date:______________________________
Attested: Ericka Burnet, City Clerk
_____________________________