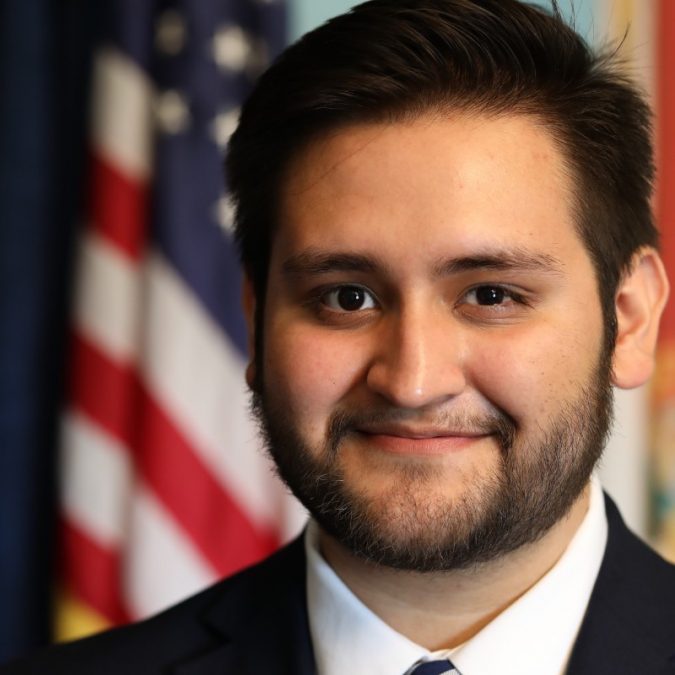 The website Gizmodo reported how Congressman Matt Gaetz's aide, Joel Valdez, cheered the rioters as he watches them storm the U.S. Capitol from the rooftop of his boss's office building.
Valdez even captured a five-second video with his phone and posted it to radical right social media site Parler with this message: "From the top of the Capitol office buildings, WE HEAR YOU LOUD AND CLEAR!" He added the hashtag #StopTheSteal.
According the Metadata from Valdez's video, Valdez took the late around 1:14 p.m. ET on Jan. 6. The rioters had breached at least three police barricades, according to a timeline of events reported by the New York Times.
Gaetz's chief of staff, Jillian Lane Wyant, disputed that Valdez's video depicted him cheering on the mob, according to Gizmodo.

According to his Linkedin account, Valdez has been a press assistant for Gaetz for 18 months after serving one month as a "war room analyst" for the Trump campaign. Before then, the Illinois native was an intern for Gaetz and former Congressman Mark Meadows. Meadows later became Trump's chief of staff.
Read Gizmodo post.
This isn't the first time a Gaetz aide has received bad press. In April 2019, the Washington Examiner reported Gaetz had hired Darren Beattie, a former White House speechwriter and policy aide that was fired from the White House after it was revealed he attended a conference that attracts white supremacists.
Inweekly couldn't find how long Beattie worked for Gaetz, but last summer the PNJ reported on how the congressman had paid a Wyoming media company with connections to Beattie $28,000.
Last November, President Donald Trump appointed Beattie to the board of the Commission for the Preservation of America's Heritage Abroad.