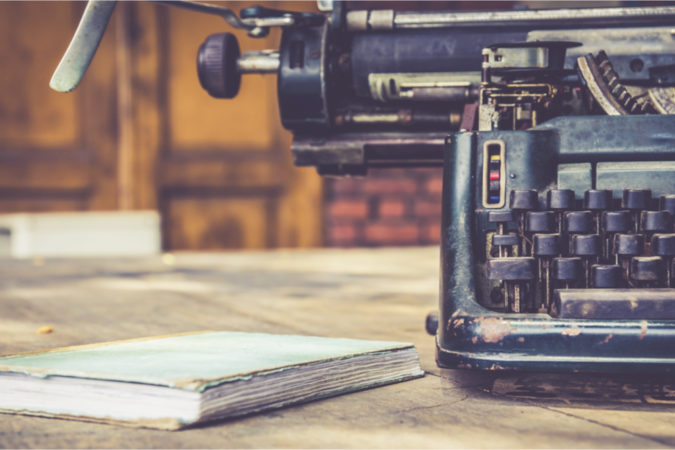 Here is a peek at our June 4 issue. The articles will go live at 1 p.m. on inweekly.net. The print edition will be delivered to our newsstands tomorrow.
Other Past June issues
2019
2015
2011
---
2007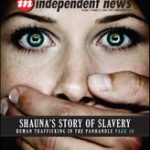 Shauna's Story of Slavery
By Mari S. Krueger

The room was dark when Shauna Newell, 17, woke up, her clothes torn from her, a man over her, raping her. Her hands were tied, crossed, behind her head. She yelled for them to stop, to leave her alone. She looked into the faces of the four men watching, looked to her friend Jana, looking for a sign that one of them would help her. Instead, she got a gun pressed to her head.
"Do you want to see your brains all over that wall?" one man asked. She was quiet.
Then she blacked out again. She woke up to the same horrifying nightmare again and again. But it was real. The pain told her it was happening.
As she faded in and out she heard, "He isn't ready yet—We have to stall longer…$300,000 in cash—Man in Texas."
Shauna is a real person. Shauna is her real name. She's 18 now, and she's lived in Pensacola as long as she can remember. She's white, middle-class. All her family is here. This all happened just over a year ago. She was held against her will for four days from April 29 to May 2, 2006.
Shauna is a victim of sex trafficking. Forced commercial sex and labor are called human trafficking, a form of modern-day slavery. Human trafficking is very real across the United States, especially in Florida, California, New York and Texas. And it's very real in Pensacola.
Sex trafficking means a commercial sex act has been induced by force, fraud or coercion, or the person induced to perform the act is under age 18, reports the National Human Trafficking Resource Center. Many times traffickers target young, female runaways, sweet talk them, earn their trust, then rape them and shame them into prostitution, saying things like, "You can't go home now. Your family will never take you back. I'm the only one who will watch out for you now. You're worthless."
Sex traffickers also bring in women from other countries, often from Central and South America, with promises of marriage, better jobs, a new life.
NO. 2 CRIME INDUSTRY
After drug dealing, trafficking of humans is tied with arms dealing as the second largest criminal industry in the world and is the fastest growing, the U.S. Department of Health and Human Services says. Many victims are forced to be prostitutes or strippers, but trafficking includes people forced or tricked into domestic servitude, construction work, restaurant work, janitorial work, sweatshop factory work and migrant agricultural work.
The Panhandle saw 33 rescued victims in the past month—plus 10 this week alone for a total of 43—and has 10 open cases involving 300 potential victims, says Anna Rodriguez, head of the Florida Coalition Against Human Trafficking. That's more than Miami or Orlando.
Brad Dennis of the KlaasKids foundation started helping human trafficking victims after Shauna's case. The Florida Coalition contacted him about her case, and he started working with them on other cases along the Gulf Coast. That grew into the Gulf Coast Coalition Against Human Trafficking, which he oversees.
"That doesn't happen in Pensacola." "She must have deserved it." "She asked for it." "That doesn't happen to girls who don't want it." "That's too unbelievable."
Shauna hears all those comments. And she'll be the first to tell you, she never thought it could happen either.
"I went to that house of my own free will," she says softly, "but I was not held there on my own free will. I told them plenty of times, 'Just let me go home!'
"I was aware stuff like that happens, but I never thought it'd happen to me," she adds. "I thought I could trust her."
BETRAYED AND RESCUED
She was betrayed by a friend, Jana, a girl she met at night school, a girl she thought was trustworthy. Shauna was two days away from earning her GED. Her stepdad had promised her a new car when she got it—she never did.
Shauna's friend Jana invited her to hang out at her dad's home, a house in Shauna's neighborhood, four blocks from her own home and less than a mile from the sheriff's office headquarters. It's a neighborhood where she always felt safe. She sees cops patrolling all the time.
Shauna had just talked to her mom on the phone. She'd be home by 10 p.m. But when they got to the house, Jana's "dad" turned out to be her pimp. He was out on an errand. Instead, Shauna found five men. She felt uncomfortable and asked for some water. She drank it. Then she blacked out.
She woke up in a pool of vomit in the bathroom. One of the men told her to take the pill he offered her. It'd make her feel better. Shauna doesn't know if she took it or not, because she blacked out again. The next time she regained consciousness was in the dark, during one of the rapes. Those went on for days.
When she was rescued after four days of rape, abuse, starvation and water deprivation, Shauna had lethal amounts of cocaine, crystal meth, marijuana, the date rape drug and ecstasy in her system, so much she had to take Life Flight to West Florida Hospital. No one thought she'd survive.
Shauna was rescued thanks to her mom, the Escambia County Sheriff's Department and the KlaasKids Foundation—that's where Dennis joined the hunt. The sheriff's office asked for Dennis' help, and he organized search parties, posted flyers and asked questions. He finally got a name of someone who knew who Shauna was with.
Repeated calls to Shauna's attackers—and Jana—led them to prop Shauna up between two men in the backseat of a car and start driving.
That's when Jana asked Shauna, "Did the water I gave you taste funny?" Jana told her she'd drugged her first glass of water with the date rape drug. Jana had been present almost constantly during the entire ordeal.
"She wasn't acting like she didn't want to be there," Shauna says flatly. "When I saw her running around, I was so mad. She set me up."
She didn't know where they were going, but she didn't have the strength to argue.
"My body was so low on energy I couldn't fight anymore," she says. "I couldn't if I wanted to. I could barely hold my head up. I know I definitely would've been sold, and I'd be someone's whore."
Ultimately, she was left in the parking lot of a convenience store in Perdido Key with a final threat: "If you say our names or what happened to you, we'll kill you and the rest of your family."
TERROR CONTINUES
That's why she hesitated to tell her story at first. But one of her friends held her hand and walked her through it. She told her mom what happened, then Dennis, who convinced her to talk to the police.
But to make her case, she had to sit alone with a detective and recall the horrifying four days. She couldn't even be alone in a room with her dad, but her mom wasn't allowed to sit through the interview with her, and a female detective wasn't available. So her case was closed, and many called her a liar then and now.
The medical evidence tells the truth on her behalf: internal bleeding that went on for days, ripping in the muscles up around her bladder. And she had a sexually transmitted disease called trichomonas from all the tearing in her vagina.
Shauna can't even estimate how many times she was raped—all she knows is what she has endured since then, emotionally and physically.
"They said it had to be a large number for all the bruising and the tearing," she says. "There were only five guys, and five guys couldn't do that much damage just doing it once or twice."
Shauna is tiny with shiny, shoulder-length brown hair. She did child modeling for 10 years. She used to want to be a nurse, but now she's just trying to keep up with daily life with her boyfriend and their new baby son. She is somber, honest and direct when she discusses her captivity, but lights up with smiles and laughter when she talks about her son.
For months, Shauna suffered nightmares and night terrors. She's still afraid of the dark. She can't be alone at night in places she doesn't know well. She always is more careful than she used to be.
She panicked when her brother walked into the room one day, because he was wearing the same cologne as one of the men who raped her. She had to move out of the state for a while. She moved to a different neighborhood.
She recognized one of her attackers in a car behind her in traffic a few months after her ordeal and panicked.
"One of the guys followed us, and my mom called and said, 'Don't come home—there're guys sitting out in front of the house.'" She and her boyfriend fled to his parents' house, where they now live. It's a quiet neighborhood away from where her ordeal happened. She feels safer—a little anyway.
"It might be old people, but we still have neighborhood watch!" Shauna says.
"I wouldn't exactly say I'm weak," Shauna explains. "I like to make new friends. I welcome you with open arms. And it got me in trouble."
ENDING SLAVERY?
That kind of "trouble" is not new. There are 2 million human trafficking victims in the United States, and Florida ranks second behind California in the highest percentage of those victims, the U.S. Department of Justice reports.
About 800,000 people are trafficked across international borders annually, with 14,000 to 20,000 people—of all nationalities—trafficked across U.S. borders annually, estimates the U.S. Department of Health and Human Services.
Those are probably underestimates, Rodriguez says. She's been involved in the Florida Coalition since 1999, but really noticed an increase in awareness after the first international conference on human trafficking in 2004 in Florida. Since then, more research, funding and victims have come her way.
"As we've started getting people to come forward and rescuing people, almost on a daily basis, we're getting calls from people wanting to come forward," she says.
Many victims are scared, threatened and may not speak English. But the more word gets out, the more people they're able to help.
"Every 10 seconds there is a new victim of human trafficking," Rodriguez says.
Forty to 50 percent of undocumented immigrants in the U.S. are at risk of human trafficking by force or coercion, people from the Americas, Europe and Asia. But alarmingly, the Panhandle is seeing a lot of U.S. human trafficking victims.
"I can tell you in Pensacola we have a lot of cases of underage U.S. citizens being used for sexual exploitation," Rodriguez says.
She admits it surprised her to see so many girls being recruited for human trafficking, because she expected the new Gulf Coast Coalition office to be her quietest.
But of all the offices across the state, the Gulf Coast Coalition Against Human Trafficking—run by Dennis after he helped rescue Shauna—is seeing the most victims. That's because Interstate 10, a major trafficking corridor, sends victims right through the Florida Panhandle. And picks them up there, too.
"(Dennis) has been finding a lot of U.S. citizens and that is scary," Rodriguez says, pointing out that trafficking affects citizens as much as immigrants. "We have been slammed. This is our office where we have the most victims right now in the state of Florida, so it is scary."
When Dennis encounters someone who may be a human trafficking victim, he gets them physical, emotional and legal help. After identifying them as a victim, he works to get them certified, which enables the government to help stabilize their immigration status, rebuild their life in the United States, and receive federally funded benefits like a refugee.
"We're trying to build an underground railroad just like in the days of slavery," Dennis says. "This is modern day slavery."
THE CIRCUIT
People are surprised to hear slavery still exists and some try to criminalize young runaways, who have been pressured into prostitution.
"That's not the case," Dennis says firmly. "They're victims."
He encounters girls who suffer beatings, rape, gang rape and punishments for not earning enough money. If a pimp tells his victim she must make $500 one day and she doesn't, she could be locked in a car trunk, room or closet, not allowed to shower or have clean clothes. Dennis says some women are forced to have sex up to 30 times a day.
Even more frightening, the average age of sex victims across the country is lowering because johns, men who use prostitutes, are afraid of catching sexually transmitted diseases and AIDS from women who've been in the business a long time. So pimps recruit younger and younger girls.
One case Dennis worked recently involved four girls between 13 and 16 years old, who were brought to Tallahassee from Illinois to work the South Florida circuit for their pimp.
Pimps bring girls they've recruited from bus stops, the mall and MySpace to New York or Atlanta and take them on a circuit: Atlanta—Jacksonville—Miami—Tampa—Orlando—Tallahassee—Panama City Beach—Pensacola—Mobile—New Orleans and back to Atlanta. Then after a break, it starts again.
"That's a pretty well-known circuit for all of this," Dennis says. "They can get more money from these kids than working them somewhere else."
People flock to the South for conventions, vacation and prostitutes, so it's an easy way for pimps to make more money than in their hometowns.
That's also why trafficking is on the rise, passing the illegal arms trade for most profitable crimes. Trafficking profits come in second only to the drug trade.
"Drugs you can only use once, but a human being you can use time and time again," Dennis says.
SAVING YOUNG GIRLS
The biggest challenge he faces in Pensacola? "Overcoming the opinion that they are criminals, not victims," Dennis says.
It's impossible to get help if no one thinks the Shaunas of the world are victims. But the 13- and 14-year-old girls he encounters have been stripped of their childhoods. "They were put into adulthood overnight." And they need help.
The Gulf Coast Coalition Against Human Trafficking works with local law enforcement, social services, community- and faith-based groups to provide that help.
A Child Abduction Response Team, or CARE, combines efforts of law enforcement agencies in Escambia, Santa Rosa, Okaloosa and Walton counties to get to missing or runaway children before traffickers do.
"A lot of times they do come hand in hand," says Investigator Troy Brown of the Escambia County Sheriff's Office Missing Persons Unit. "She'll not have anywhere to go and she'll be hungry and a friend will refer them to a pimp, if you want to call them that. They'll be sweet to them for a few days, then basically force them into sexual slavery. So it's important to us to stay on top of it."
Brown first got involved with human trafficking on a local case he worked more than a year ago. He received a call about an underage girl in a car who might be a prostitute.
"They determined it was not a prostitution thing, but because of her being a minor, they started digging deeper," Brown says.
The girl was actually a victim of a major trafficking ring based in Ohio. Her recruiters had gone to bus stops and truck stops looking for down-and-out, young women working for minimum wage.
"They kind of showered them with gifts and praise, then when they get them in a certain point they say, 'You're going to be a prostitute or we're gonna kill you.'"
From there, the victims were put on the circuit through the major tourist cities. It was two women doing the recruiting for the Ohio human trafficking ring. The man leading the ring was arrested and sentenced to 40 years in prison as part of the FBI's Operation Innocence Lost.
Brown says stopping traffickers requires being alert during patrols.
As for the 17-year-old girl, Brown guesses she probably would've ended up dead. Instead, she was reunited with her father.
"I'm a father. I have kids. If my kids run away, I'm gonna want somebody to go look for them, so I'm going to treat it the way I'd want someone to look for mine," he says.

HERE TO HELP
Sue Dees is a member of the Eden Fellowship Church in Pensacola where Dennis is pastor. She and other church members are joining the fight against trafficking by helping Dennis post flyers for missing people, talking to prostitutes about unusual or underage activity and opening their homes to rescued victims. They're committed to providing them safety, shelter, food, clothes—whatever they need.
"We weren't aware of the in-depth situations that are here in our environment, our community," Dees says. "It hits close to home. We're just doing our part to help these people get out from oppression. As a Christian, that's what we're supposed to do—love our neighbors and help them. Everybody wants a comfort zone…It would be easier to just close my eyes and look the other way, but people are suffering and hurting and this is the least I can do to help."
Human trafficking is at the same place awareness of domestic violence was 20 years ago, Dennis explains. Then it was people's dirty little secret they tried to hide from the neighbors and family, not the unacceptable behavior it is today with services available to victims. Trafficking is right at the same cusp and Dennis says he wants to raise awareness so trafficking victims can get help, too.
"It's just starting to come out," he says. "At a level where we're trying to spread the word, people are starting to take notice."
Trafficking victims could be the people mowing your lawn, the teenager standing alone on the street corner, the woman at the Laundromat. But it can hit even closer to home.
Law enforcement called Dennis recently to get his help on a case. When they told him the name of the missing girl, it was someone Dennis knew. It was a girl from his own neighborhood.
"If it's happening in my community, how dare I not do anything about it? For me, that's enough," Dennis says. "I know that my calling in life is to stand by these kids."
His dedication to standing by her may have saved Shauna's life. And now she wants to help save other girls, too.
"I've already been called a liar," as well as a drug addict and a runaway, Shauna says. "People think it doesn't happen because it doesn't happen to someone they know. If you say it's just another girl from Pensacola, people will say it didn't happen. But if you say, 'Shauna Newell was raped,' people will say, 'Hey, I know that girl. I see her at Starbucks. I went to school with her.'"
Nothing will stop her from telling her story as long as she can help one girl, one woman, one person.
"It gets easier every time," she says. "Now that I know I'm actually helping people, it helps me."

TRAFFICKING IN TEXAS, TOO
Monitoring the police scanner on the nighttime cop beat for the Corpus Christi (Texas) Caller-Times left little time to research stories I really wanted to write.
So, I surfed the 'Net on my 9 p.m. dinner break for ideas. I found stories about women and children being sold into slavery in the cold, impersonal wastelands of Eastern Europe.
I learned a lot about human trafficking and conditions that attract traffickers. Borders between very poor and very rich countries—borders people will do nearly anything to cross—are at risk.
The Corpus Christi newsroom is 150 miles from the border with Mexico and my brain got to ticking. But stuff like that doesn't happen in the U.S., right? RIGHT?
I started reporting this story when I met my first human trafficking victim a few days later on Jan. 11, 2006 at a protest of the proposed border wall between Texas and Mexico.
She took 40 days to walk from Honduras into Mexico. When she got there, Norma Morales was raped and beaten so badly she had to be taken to the hospital because her arm was broken and she couldn't walk.
During her recovery, doctors said she was pregnant from the rape. Less than a year later, Norma waded with her six-week-old infant through the Rio Grande and stopped in Corpus Christi.
Eight years later, Norma is now a documented immigrant. She goes to Laundromats and places in the city and looks for signs of abuse and fear in women's faces. She brings the women to the Coastal Bend Immigration Council in South Texas.
"These women, they won't even look us in the eye," says Santa Gonzales, director of the organization. She says Mexican, South American and Asian women are captives in Corpus Christi and South Texas.
I asked the two women if they knew anyone who was forced to stay in an abusive relationship with threats of deportation.
Norma covered her face with her hands. Tears dripped down her cheeks and onto the table. She had heard those threats before herself. And she knew others.
I asked if they knew anyone who was smuggled across the border, promised one job and then forced into prostitution, domestic work or other slave labor.
They looked at each other knowingly and Gonzales says, "We could tell you so many stories. Yes, we know those women."
Veterinarian Michael Vickers had just been named Texas State Director of the Minutemen Civil Defense Corps—the sometimes-controversial eyes and ears of Border Patrol, which is now a separate group called Texas Border Volunteers—when I spoke with him in March 2006.
He has personal reasons for getting involved with border issues. He lives about 100 miles north of Mexico and his South Texas ranch has seen 60 deaths within 10 miles of his home. Vickers even found a dead woman's nude body less than 300 yards from his front door in September 2005. All those cases are reported to Border Patrol or local law enforcement for investigation.
"We know bad things are happening out there," Vickers says.
But he sees more than just human trafficking. He finds children as young as 8 wandering around lost, thirsty and starving. He finds women abandoned by the so-called coyotes who often charge a small fortune to smuggle people across the border, then leave them for dead. He found an African woman beaten and robbed.
People of all nationalities come across the Texas border desperate for work and safety. That's why they're at risk of human trafficking, even if they make it to U.S. soil on their own volition.
"These poor people are exploited beyond the scope of your wildest imagination," Vickers says. "This is just a way of life down here. I guess, you could say that's one of the reasons I'm a Minuteman. I just can't sit back and watch this human exploitation anymore."
This story never went to press a year ago at the Corpus Christi newspaper.
But it led me to Shauna's story of her horrifying experience in Pensacola and the threat of being sold into slavery to a man in Texas for $300,000.
Nowhere seems beyond the web of human trafficking.
---
2005
To Protect and to Serve?
By Duwayne Escobedo
Lucille Young wanted protection.
"In the past few months he has beat me up several times, choked me, punched me and destroyed home. This is not the first time showing his violence in front of others and fear he is not finished," the Pensacola woman hand wrote in her April 17, 2002 application for a restraining order against her abusive husband, Sebastian Young.
A week later she withdrew the petition because he promised to leave town and never return. She thought his probation on previous domestic violence charges also would prevent him from contacting her.
But he did come back and Lucille Young returned to court June 11 to file a Petition for Injunction for Protection Against Domestic Violence.
This time Young wrote, "I am in great fear of what he might do to me, if there is a next time. I called the sheriffs dept. and they would not help at all."
Despite the restraining order, Sebastian Young left a message on her answering machine Oct. 31 of that year saying, "I'm coming for you."
He woke her up early on the morning of Nov. 22, 2002 and stood over her bed with a knife in his hand. He had slashed her car tires and poured sugar down the gas tank. She told an Escambia County Sheriff's deputy he threatened to "finish this once and for all," before leaving her trailer. Young said she feared for her life.
Between July 6, 2000 and Dec. 23, 2002 dispatch records and police reports obtained by the Independent News show she made at least 20 calls to the Escambia County Sheriff's Office for domestic disputes, restraining order violations and other related incidents.
Finally, a S.W.A.T. team arrived to Young's home on Hobson Lane in northwest Florida about 5 a.m. March 14, 2003. This time authorities found her lying dead on her back on her bed with a gunshot wound to the head.
Another deputy found her teenage son, Jon Juliusson, at the nearby Winn-Dixie parking lot bleeding profusely from a gunshot wound to the back, a beating with the butt of the shotgun until it broke off and from stabbings. He faded in out of consciousness as he told the officer that his step-dad, Sebastian Young, broke into the home, shot his mother and then shot him, as he tried to flee out the back door for help.
Last month, a Pensacola jury convicted the 5-foot-10, 270-pound offshoreman of murder and he was sentenced to life in prison.
"She obviously was a woman who lived in constant fear of this man," says prosecutor David Rimmer. "He was stalking her. She saw him several times and always called the Sheriff's Office. She kept a loaded gun and had burglar alarms installed by her brother."
YOUNG'S FAMILY FIGHTS ON
Now, Young's brother Robert Mosco and her son, Jon, are alleging the Sheriff's Office and Escambia County Department of Probation and Parole among others failed to do enough to protect her. Their lawsuit claims the agencies failed to properly act on restraining orders, failed to properly follow up warrants for arrest and failed to properly supervise probation among other charges of negligence.
The case is one in a growing number across the country holding cities and police departments liable in domestic violence tragedies because they failed to enforce restraining orders.
The Pensacola case pursued by Young's family is one of the first of its kind in Florida coming after similar cases in 1997 in Miami and 2003 in Gadsden County, domestic violence legal experts say.
"This case needs to be brought and Mr. Mosco and the family want to do whatever they can to help others," says Chris Vlachos, a Levin Papantonio attorney who's heading the case. "This is about accountability. It will not bring her back but maybe it will protect other women."
The Young lawsuit comes as women rights advocates across the country await a potentially landmark Supreme Court decision this summer on the liability of law enforcement agencies in domestic violence cases under federal civil rights law.
As in Young's claim, Jessica Gonzales charges that Castle Rock, Colo., police ignored her repeated pleas to enforce a restraining order, after he took their three daughters. She contacted the police six times over an eight-hour period, once even pleading in person at the police station.
The police took no action, even going to dinner, until her estranged husband pulled up the following day in front of the police station and began shooting. Officers returned fire and killed him. Then, in his truck they discovered the three girls, who he had murdered earlier that evening.
Margaret Drew says the pending Supreme Court decision is crucial. The American Bar Association Commission on Domestic Violence chairwoman points out that one of the most effective tools available to victims of domestic violence to ensure their safety and to reduce violence is the legal system, particularly the civil protection order.
"Although we do not yet know the outcome of this case, it demonstrates the dire need for enforcement of protection orders and the availability of civil remedies for any inexcusable failure of law enforcement to enforce orders of protection," Drew says. "Without the availability of civil or other remedies to hold law enforcement accountable in any inexcusable failure, there will be no incentive for police departments to change their policies and their de-facto practices of non-enforcement."
A BIG TEDDY BEAR?
Vlachos calls non-enforcement of protective orders in Escambia County a "systemic problem." But he puts most of the blame in the Young case on the county probation and parole department, which failed to put him in jail when he violated his probation on a previous domestic violence charge by crossing her path.
"She did everything necessary to protect herself," says Vlachos, who spoke on behalf of the family for this story. "The fact is the probation department did not act as a deterrent as it should have. She made several calls to Sebastian Young's probation officer. He stated she was just making problems for him and that he was just a big teddy bear. He was a big teddy bear capable of shooting her and shooting her son in the back. She wasn't making trouble for him. She was calling out for help and never got it."
Joe Ward, senior deputy court administrator for the probation department, did not return an Independent News phone call asking for a response to allegations about negligence in the Young lawsuit. Ward and Allen Travis, probation department director, were both named as plaintiffs in the suit.
An Escambia County Sheriff's Office spokesman maintains that deputies did nothing wrong in their responses to numerous domestic disturbances at Young's home.
"We are responsible for him being in jail on more than one occasion," says Capt. Joel Mooneyham, a department spokesman. "It appears all our policies and procedures and Florida statutes were followed. There is nothing this agency could have done to prevent Lucille Young's death."
Sue Hand, FavorHouse of Northwest Florida executive director, says that after working with domestic violence victims in the region for nearly 25 years she believes local law enforcement agencies don't do enough to help.
"I'm sorry to see Lucille Young's family go through this litigation," Hand says. "But this is very important. I hope it spurs changes we need for these victims."
IMPORTANCE OF ENFORCEMENT
In fact, studies have found many victims wait until they are desperate to end the abuse to seek a protective order, with 25 percent suffering for more than five years.
Still, about 60 percent of orders are violated within one year and one-third of those involve severe violence.
A study conducted by the National Center for State Courts found that in Denver, where 87 percent of those who violated protective orders were arrested, only 2 percent of women experienced re-abuse within six months of obtaining the order. But in Washington, D.C., where police arrested batterers for violating protective orders only 41 percent of the time, 11.9 percent of victims reported re-abuse.
Penny Crandall, Florida Coalition Against Domestic Violence legal director, says restraining orders must be enforced strongly and swiftly or they're just meaningless pieces of paper. And she says research shows violence may escalate.
"If word gets out in an area that you won't be protected, women feel like they have no options," Crandall says. "They feel totally trapped. They may stay at a high cost to themselves and their children. So, it's very important the judge, probation officer, police officer and everyone involved take a restraining order serious and enforce it. It does increase protection. If an abuser is allowed to go back, go back and go back and then the police say, 'Joe we're serious this time,' he's not going to take it seriously."
Domestic violence advocates say a restraining order provides crucial information to the police. It tells them that an offender has already been determined by a court of law to be a dangerous threat to the victim's safety. It also is a signal to law enforcement of the heightened risk of future harm to the victim when an offender violates an order.
"When offenders thumb their noses at the court, this is an indicator that you've got high lethality on your hands," says retired Nashville Police Department Lt. Mark Wynn, a domestic violence expert.
Hand adds that in training she gives to police officers she says, "You can be held liable for not enforcing a restraining order but you can't be sued for false arrest."
CALL FOR BETTER PROTECTION
After Pennsylvania and D.C. created protective orders to prevent domestic violence in the 1970s, every state followed with their own legislation by 1989.
An ABA Commission on Domestic Violence report due out in August points out: "Thirty-one states require the police to arrest an offender who violates a protection order.  The federal government and every state have passed full faith and credit provisions requiring recognition and enforcement of civil protection orders issued in other states. Moreover, with the passage of the Violence Against Women Act of 1994, Congress recognized the potential of protective orders to help protect battered women. Finally, the U.S. Department of Justice has also indicated support of enforcement of protection orders by requiring that applicants for one of its grant programs demonstrate commitment to protective order and other domestic violence law enforcement in order to qualify for funding."
The ABA Commission on Domestic Violence plans to call on the association in August to adopt recommendations to reduce domestic violence by urging law enforcement agencies to:
– Ensure enforcement of laws providing for arrest for violation of protective orders (civil or criminal); and
-Ensure that law enforcement officers respond to domestic violence calls, conduct complete investigations, and prepare written reports; and
– Support the development of law enforcement policies, and procedures that will ensure enforcement of protection order laws and provide greater protection to victims of domestic violence and their children.
"Most individuals will not let an abuser know that his behavior is not acceptable," the ABA's Drew says. "Apparently, police are no different. We do not know if they have not dealt with their own abuse histories whether as victim or perpetrator or if officers, both male and female, are afraid to counter a culture of misogyny. Whatever it is, these officers are not appropriate to serve if they are not ready and willing to enforce a civil order of protection. Human nature being what it is, victims must have remedies against non-enforcement available to them or it is unlikely that the culture of non-enforcement will ever change."
Mary Lou Leary is executive director of the National Center for Victims of Crime and a former prosecutor. She previously oversaw the U.S. Department of Justice's Office on Community Policing and Office of Justice Programs, which included the Office on Violence Against Women.
"We are not asking law enforcement to provide bodyguards for victims, but we are asking them to enforce the law by arresting people who violate protective orders rather than turning their backs," she says in a statement on the Castle Rock v. Gonzales case before the Supreme Court. "We know this can be accomplished without over-burdening police, because many police departments across the country are doing it everyday."
Leary points out, for example, the Colorado Springs Police Department created a Domestic Violence Enhanced Response Team, which tracks violations of protective orders and consistently arrests violators. The Orange County Sheriff's Department in Florida credits similar measures with a 38 percent reduction in the proportional rate of homicides related to domestic violence.
Vlachos says he considers Lucille Young's family courageous for standing up to her ex-husband, especially her son, Jon, who now lives in Iceland with his father, Jon Julius Hafsteinsson, his brother, his girlfriend, Kaylene Lake, and their 7-month-old son, Mason.
"She was my best friend. She was everything I had in my life," Juliusson testified through tears during the criminal trial last month. "She's a grandmother now, and she'll never live to see him."