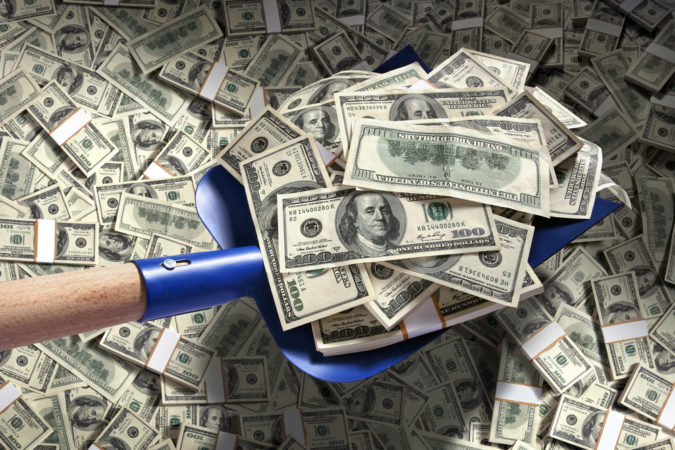 Local candidates have spent $826.380 for the Aug. 28 primary. The most expensive race, through Aug. 24 campaign election reports, is the Pensacola mayor's race – $273,532.88.
Councilman Brian Spencer, who is running for mayor, has spent more than any other candidate – $121,234.30. He is followed by District 2 County Commission candidate Alan McMillan with $96,308 and Mayoral candidate Grover Robinson with $84,318.
We don't have how much Political Action Committees have spent on local races.
Office: County Commissioner, District 2
Alan McMillan (REP)
$96,308.29
Scott Trotter (DEM)
$972.30
Doug Underhill (REP)
$50,582.05
$147,862.64
Office: County Commissioner, District 4
Leigh Anne Bell (WRI)
$0.00
Robert Bender (REP)
$52,312.58
Kendrick Doidge (REP)
$55,101.41
Bill Fetke (REP)
$12,900.89
Greg Litton (REP)
$24,273.72
Terry Strickland (REP)
$8,275.25
Boyce White (REP)
$36,302.87
$189,166.72
Office: ECUA, District 4
Charles Bare (REP)
$12,354.16
C. J. Lewis (NPA)
$0.00
Dale Perkins (REP)
$21,988.49
$34,342.65
Office: School Board, District 1
Kevin Adams
$6,576.65
Marjorie R White
$2,801.97
$9,378.62
Office: School Board, District 2
Paul H Fetsko
$7,337.12
Ray Guillory
$6,211.47
Kells Hetherington
$8,352.75
$21,901.34
Office: School Board, District 3
Laura Dortch Edler
$5,678.29
Lee Hallmark Hansen
$11,529.70
Charlie Nichols
$25.00
Clinton Powell Sr
$1,700.00
Larry Williams Sr
$8,359.74
Walker Wilson
$20,672.33
$47,965.06
Office: City of Pensacola Mayor
Drew Buchanan
$14,046.03
Jonathan Garrett Green
$4,972.64
David Mayo
$28,499.39
Lawrence S Powell
$20,462.14
Grover C Robinson
$84,318.38
Brian Spencer
$121,234.30
$273,532.88
Office: City Council, District 4
Peter P Gaddy III
$13,486.10
Jared Moore
$10,621.71
Chris Phillips
$27,007.26
$51,115.07
Office: County Court Judge, Group 2
Paul J Hamlin
$64,794.08
Joyce Henderson Williams
$26,441.07
$91,235.15