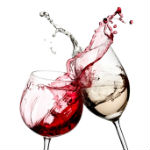 The Downtown Improvement Board (DIB) and organizers of the Palafox Wine Walk announced today half the proceeds from the May Wine Walk will benefit Manna Food Pantries.
In light of the extensive damage Manna Food Pantries experienced from the recent storms and flooding, the DIB and organizers of the Palafox Wine Walk are donating half the proceeds from ticket sales for the May 10th event. The effort will help the restoration of their ongoing services in the community. Event organizer, Joe Abston, also announced there will be a limited number of tickets available for purchase at any of the participating retailer locations the day of the event.
For more information or to purchase tickets to the Palafox Wine Walk, visit www.downtownpensacola.com or call 850-434-5371.