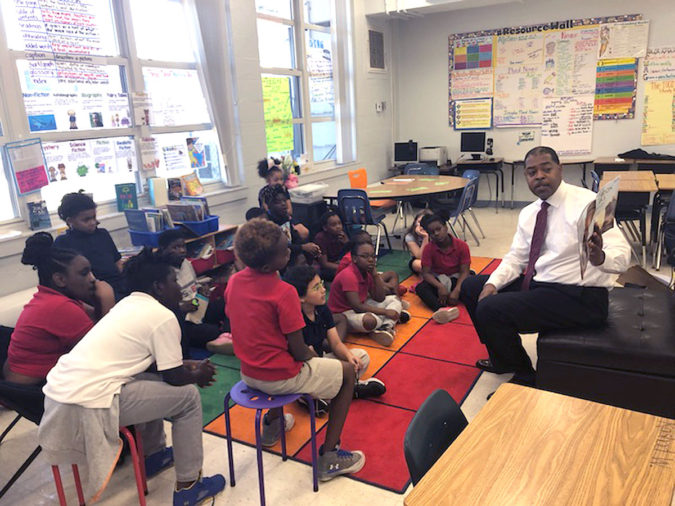 Rhode Island Education Commissioner Angélica Infante-Green announced Harrison Peters' appointment as the superintendent of schools for the Providence school district.
Peters is the deputy superintendent, chief of schools, for Hillsborough County Public Schools and was passed over the superintendent position last week.
He grew up in Pensacola and was raised by his grandmother, who only had a second-grade education.
Peters received his bachelor's degree in elementary education from the University of West Florida; his master's degree in education leadership from Nova Southeastern University, in Fort Lauderdale; and his specialist's degree in school transformation from the University of South Florida.
From his Linkedin page:
"Harrison Peters remembers the 10th grade teacher who said he was not college material, and the one who said, "I love you, I believe in you and I refuse to allow you to fail." What we tell our children, absolutely matters. Harrison grew up in Pensacola, FL. He was raised by his grandmother, who only had a 2nd grade education. As a result, he was completely dependent upon caring teachers to help him reach his academic potential.
"That's why, for nearly two decades, Harrison has been fighting for children across the country. He began his career as a 4th and 5th grade teacher in Apopka, FL. Since the classroom, he has served in many leadership roles as Dean of Students, Assistant Principal, Principal, Assistant Superintendent and Deputy Superintendent. His work in large complex school districts, like Charlotte Mecklenburg, Chicago Public and Houston Independent, have afforded him the opportunities and challenges of transforming some of the toughest schools in the country.
"As Chief of Schools on the Southside of Chicago, Harrison is credited with significantly increasing ACT scores, 3rd grade reading, math proficiency, and graduation rates. As a Chief School Officer in Houston, he was part of the leadership team that led a majority vote in favor of a $1.9 billion bond, the largest in the history of the state. While in Houston, he was also awarded the "Outstanding Educator" award by Zeta Tau Lambda. A proud Veteran of the United States Navy, Harrison was assigned to the USS Cleveland."
UWF has a wonderful impact story about Peters – here.
---
The Escambia County School Board missed the chance to hire Peters as the first appointed superintendent. Sigh.