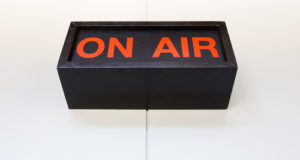 On News Talk 1370 WCOA, I will have Pensacola City Council President Charles Bare to open "Pensacola Speaks" at 5 p.m. We will discuss his first two months as president and upcoming issues.
At 5:20, we will have someone from the Pensacola Opera discuss Brush Up Opera, a hands-on creative workshop to be held on Saturday, Feb. 6.
In the second half of the show, we will discuss Long Hollow and the radio tower with Melanie Nichols, president of the North Hill Preservation District.
"Pensacola Speaks" airs on News Talk 1370 WCOA Monday-Friday from 5 p.m. to 6 p.m. You can call in and join the discussion – 850-478-3116. To listen on your iPhones and iPads, download the WCOA app from iTunes. For Androids, go to Google Play.