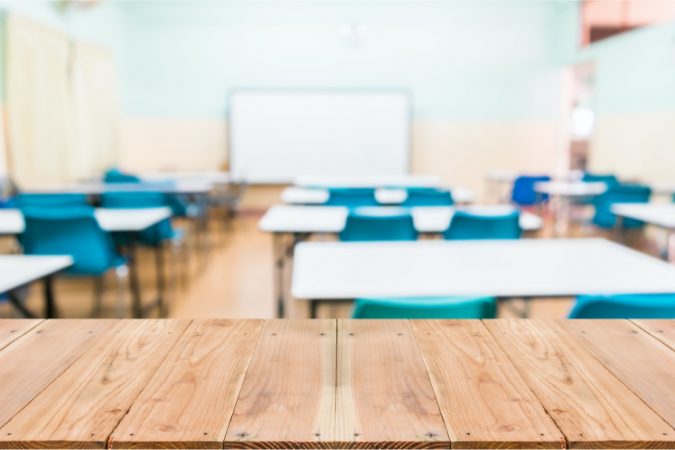 Superintendent Provides Update on Middle School to State
By Jeremy Morrison
Warrington Middle School has been involved in state turnaround efforts for years. On Wednesday, Escambia School District Superintendent Tim Smith told state education officials that the struggling middle school appeared on track to make the grade — a much-needed C — this year.
"The people are in place to make it happen, and I have a great deal of confidence that Warrington is going to be able to move up a grade level," Superintendent Smith told Inweekly after his presentation in Tallahassee.
Warrington has struggled to overcome its D rating, putting the school in jeopardy of either closing or converting to a charter environment. Currently, the school is under a state improvement plan and receives assistance from the Bureau of School Improvement, as well as an external provider.
"If we don't get a C, there are some things — we get into a tight spot there, either the school has to close, or you go to a charter school situation. So, that's where the state has us right now," Smith explained. "The importance of moving up to the C is huge. It's one of our schools, one of our long-term schools. You've got kids there who are learning and have exciting futures, so the whole thing, it's to that level. So, if we earn a C, the school is in a good spot and can continue the normal program that we have."
Last year, Smith persuaded Florida Education Commissioner Richard Corcoran and the Florida State Board of Education to give Warrington Middle another year following a string of D grades from the state. But the school was required to bring on a lot of new teachers and administration, which — combined with continual waves of COVID spikes — made for a "very challenging" start to this academic year.
"A lot of teachers were absent, a lot of kids were absent, a lot of substitutes were not available," Smith said. "So it was an incredibly challenging first nine weeks because people just had to get to know each other. The students didn't know most of their teachers, and the teachers didn't know the school, so there was just kind of this whole learning curve,"
However, by the second nine weeks, Smith said things at Warrington began "flowing much better." By November, progress tests were reflecting "nice forward movement."
"So, the kids are moving forward despite some of the challenges," Smith said.
Escambia's superintendent told state officials this week that he's confident Warrington will make the necessary grade to continue on its path of improvement.
"It's very promising, very promising," Superintendent Smith reflected after his presentation. "I think — like I said, I feel very confident and I think they're going to do it. We've got the students, the teachers, the support staff and the administrators to do it, so it's looking good."