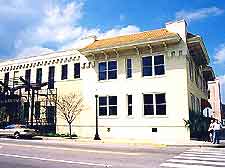 The PMA is excited to open the doors to Summer Art Camp's for children Monday, June 4!  Their team of art educators is energized and ready to welcome your child to the museum right now. Remember to register as early as possible!
Week 1  June 4-8 Mini Masters ages 5-8
8-10 a.m.      Ready, Set, Draw!
10-12 p.m.   Storybook Art
12-1 p.m.      Lunch
1-3 p.m.        The ABCs of Art
3-5 p.m.        Under the Sea
Week 1  June 4-8  Junior Artists ages 9-13
8-10 a.m.      Colorful Creations
10-12 p.m.   The Art of Printmaking
12- 1 p.m.    Lunch
1-3 p.m.        Painting with Acrylics
3-5 p.m.        Modern Masterpieces
We offer weekly summer art camp classes beginning June 4 through August 17.  Four classes are offered each day from 8 a.m. – 5 p.m., scheduled in two-hour segments.   Students may take one class or attend for the full day to have exposure to the wide range of artistic techniques in media.
Weekly Pricing:
Full-day Camp (8 a.m. – 5 p.m.) $150 for members/$170 for non-members.
Per Class:  $50 for members/$65 for non-members.
Register early–camps fill quickly!    There are two age groups available: Mini Masters (5-8) and Junior Artists (9-13).  Prices include registration for one class, per week, per child.  All supplies are included.  All fees must be paid in full with registration.  Full Day Camp (8 a.m.-5 p.m.) – Please bring a lunch and two snacks, avoiding all peanut products.  For further information, please call Raven McBride, Director of Education and Outreach at 432-6247 or email her at raven@pensacolamuseumofart.org.