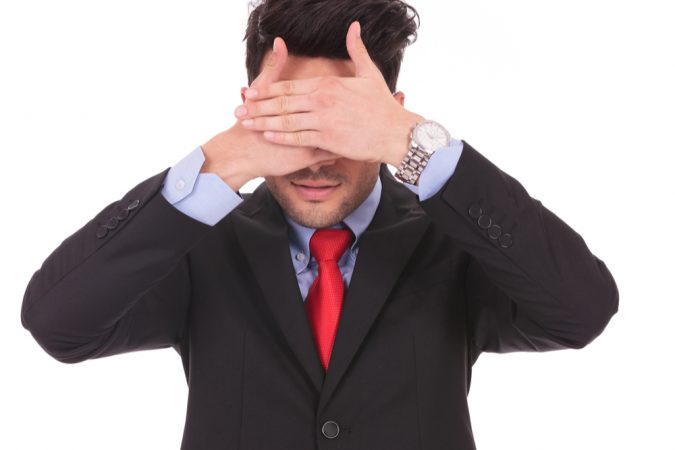 If you are among the handful of people in your neighborhood that we have the daily newspaper delivered to your home on Sundays, you saw on the front page Jim Little's "Underhill must defend Facebook public records lawsuit alone." Little details how the Escambia County Commissioners voted 4-0, with Doug Underhill abstaining because of an apparent conflict, to settle with David Bear, who has tried for more than two years to get Underhill to release his Facebook posts and comments.
The settlement removes the four commissioners – Steven Barry, Robert Bender, Jeff Bergosh and Lumon May – from any further litigation between Underhill and Bear in exchange for not having to pay Bear's legal fees in the lawsuit. If the BCC reimburses Underhill for his legal expenses, then the board will have to pay Bear's, too.
For some reason, the News Journal didn't upload the article to pnj.com – not even behind its paywall – until 6:02 a.m. this morning.
David Bear will be my guest on "Real News with Rick Outzen" on 1370 WCOA/104.9 FM at 7:10 a.m. today.
Here is the settlement: agreement.
Underhill's Facebook attacks have been an issue for years. In July 2017, Inweekly interviewed about his decision to ignore the county's longstanding Technology and Social Media Policy – "Rules For Some, Not All."
Underhill told our reporter: "I refuse to be censored. "I will not follow the county's social media policy. The county doesn't have authority over how I connect with my constituents."
He argued that he used Facebook to communicate with the "very heavy number of absentee voters in my district." The commissioner explained, "The only way they know what we're doing is through social media. They know where their commissioner really stands. It gives them the opportunity to engage in the dialog."
He also argued that social media benefits the government by making elected officials more transparent. "You can't do things in backrooms and not be called out anymore. It's changing the way we do business forever."
However, according to the stipulations in the settlement, Underhill wasn't transparent when Bear requested his Facebook posts and comments in 2019. His delays put the county in violation of the state's Sunshine Laws.