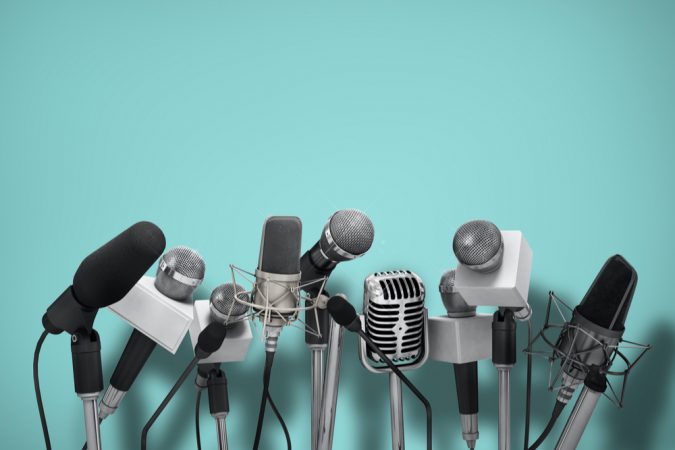 By Jeremy Morrison, Inweekly
As Sally strengthened from a Tropical Storm into a Hurricane in the Gulf of Mexico Monday, Pensacola Mayor Grover Robinson said that the city should expect potentially record rains and some flooding.
"We will be declaring a state of emergency in Pensacola," the mayor said during his weekly press conference Monday morning.
Hurricane Sally is expect to make landfall to the west of Pensacola, somewhere between New Orleans and Mobile, but the storm could bring amounts of rain not seen in the area since record events in 2014.
"Although we aren't expected at this point to see the worst of it," Robinson said, "that doesn't mean we won't see some significant rainfall."
The mayor reported noted that Pensacola was looking at six to 10 inches of rain, with the potential for up to 18 inches. City crews, he said, have been preparing for the storm by lowering retention ponds and clearing any debris from drainage infrastructure.
Mayor Robinson said the city would likely see some flooding issues due to drainage infrastructure limitations — "there's only a certain amount of water that they're built for, as we saw in 2014" — but also pointed toward new retention ponds installed in recent years.
"We feel as confident as we've ever felt on our capacity," Robinson said. "That said, when you get to 24 inches, it can be challenging."
In addition to flooding of city streets due to rainfall, the mayor said Pensacola should expect to also see some tidal flooding due to Hurricane Sally. At some point, he said, the city would likely have to close down submerged thoroughfares, like 17th Avenue underneath the train trestle, as well as portions of 9th Avenue. Already, there was visible evidence of tidal rise in the bayou.
"The tide is up significantly, I saw that on Bayou Texar," Robinson said. "Many people's docks were underwater."
In addition to preparing to respond to flooding related to Hurricane Sally, the city is also rescheduling meetings that were slated for the beginning of this week. A budget hearing, as well as a meeting of the Pensacola Citizen Police Advisory Committee have been shuffled to the end of the week. Additionally, city offices are closed and sanitation pick-up schedules are being reworked.
Time to Unmask?
Later this week, after Hurricane Sally rolls through, the city will have a fresh stock of masks to distribute at its community centers. However, the municipal order in place that requires the wearing of a mask inside a public business may be about to sunset.
As he has for several weeks, Mayor Robinson pointed to local COVID data, specifically the number of hospitalizations, and said it may be time to think about reopening community centers and rescinding the city's mask order. Though Escambia is still reporting nearly 12,000 COVID cases, its hospitalization number continues to fall, currently resting at 73.
"Which was sort of a targeting point," Robinson said, explaining that he had earlier pegged 75 as the hospitalization threshold.
While the mayor has said that 75 hospitalization may warrant dropping the mask order, he has also conceded that local hospital officials are pushing for a threshold of 50. He said he would be conferring again with the health care officials before making a decision.
If the city does drop the mask order, Robinson said it would likely do so by allowing it to fade away organically.
"What will probably happen is we'll take the state-of-emergency and let it lapse," the mayor said. "We don't have the ability to have a mask order if we don't have a state-of-emergency."
If the city allows its state-of-emergency to lapse, that will occur on September 24. That is a few days before it has tentatively planned for a soft opening for its community centers. A fuller opening, complete with childcare, is slated for Oct. 5.