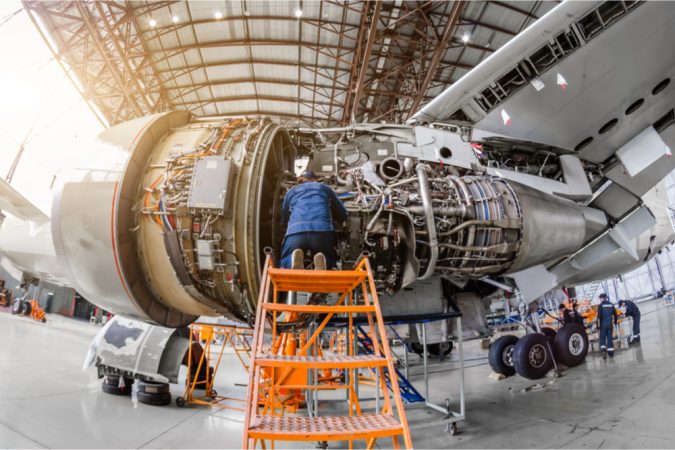 At his weekly press conference today, Mayor Grover Robinson introduced his choice for city attorney, expanded on the expansion of ST Engineering Aerospace at the airport, and the challenge of developing a master plan for Bruce Beach that pleases everyone.
As I reported last week, Assistant County Attorney Charlie Peppler has been selected by the mayor to replace City Attorney Susan Woolf, who is leaving for a job with the University of West Florida.
Peppler thanked former county employees that recommended him for the post—City Administrator Keith Wilkins, PIO Kaycee Lagarde and Capital Projects Manager David Forte.
"Mayor, I appreciate the confidence that you've placed in me to be the city attorney," said Peppler at the presser. "I'm really looking forward to working with you, mayor, and the city council and with the people of the city of Pensacola to provide them the best legal services and legal advice possible. "
Mayor Robinson also gave a shout-out to Wes Moreno, who has been named the interim county administrator.
"Some of you may not know Wes, but Wes is an incredibly solid guy," said the mayor. "I worked with him for 12 years at the county. The guy just is a quiet guy who just wakes up every day and thinks about how he can make Escambia County better. "
Robinson continued, "He has my support while he's there as interim, anything we can do to help him. He'll do a great job, and I have all the confidence in the world in him."
Second ST Hangar
The Pensacola International Airport will have a ground-breaking for the second hangar—what's known as element one of Project Titan— for ST Engineering Aerospace on Thursday, July 1.
Rising construction prices forced some changes in Project Titan, such as incorporating the administration into the hanger instead of a separate building.
Mayor Robinson said, "This allowed us to shave costs, and actually they're happier with it. They believe it will function better for them and their operations to have the building as part of the hanger, so it was kind of a win-win opportunity."
The mayor said adding the second hangar will increase ST's economies of scale and help the airport continue adding flights. He added, "Then obviously we get (hangars) three and four. It's going to be huge, but I'm very excited about that and what we're doing."
The mayor laid out the impact of the project on the Pensacola region. The second hangar is a city-owned asset that will attract planes to the airport. The additional planes will expand both passenger and freight flights.
He said, "If they're going to come here and be worked on, why wouldn't they do their operations here? So there are a number of things that we can line up that work nice from that standpoint."
The job component is also vital, and ST is committed to training aerospace workers and helping them obtain their certifications—"really once you get the certification, you can go anywhere."
"This is the first step for us continuing to create a bigger MRO (maintenance repair overhaul) center in Northwest Florida," said Mayor Robinson. "I think this is going to be something that hopefully we could show other industries and that leads to the other things."
Bruce Beach
The city of Pensacola hosted two workshops on the redevelopment of Bruce Beach, the city's only downtown park with access to Pensacola Bay.
Admitting pleasing everyone with the final design for the park was nearly impossible, Mayor Grover Robinson said, "I think it's a challenge whenever you have a small space and you have a lot of people that want to get a lot of different things accomplished."
The mayor wasn't bothered by the variety of comments the drawings have received. He said, "I know some people were very passionate about what they felt. And I think to an extent, I told them, take the drawing, mark it up. The team that we have with HDR and with SCAPE is very willing to look at it."
Robinson said he wanted to accomplish four main themes with Bruce Beach:
1. Make the beach accessible to disabled citizens,
2. Acknowledge the area's African American history.
3. Activate the waterfront for activities such as kayaking and paddleboarding, and
4. Have a large portion devoted to passive conservation.