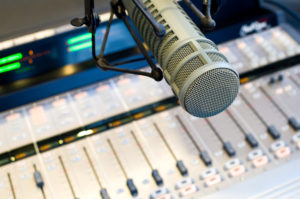 The closing song for Pensacola Speaks is "Radio Radio" by Elvis Costello and the Attractions.
On December 17, 1977, when he appeared on Saturday Night Live, Producer Lorne Michaels wanted the band to play their single "Less Than Zero.' After only a few bars into the song, Costello, age 23, stopped the band. They launched into "Radio Radio," a song that takes a jab at corporate-controlled broadcasting. Michaels was furious and banned Costello from the show for nearly 12 years.
It's the fitting song for my show…which opens with Cowboy Mouth's "All-American Man."
Elvis Costello – Less Than Zero-Radio Radio (Live SNL 1977) from Billy K. Harmony on Vimeo.