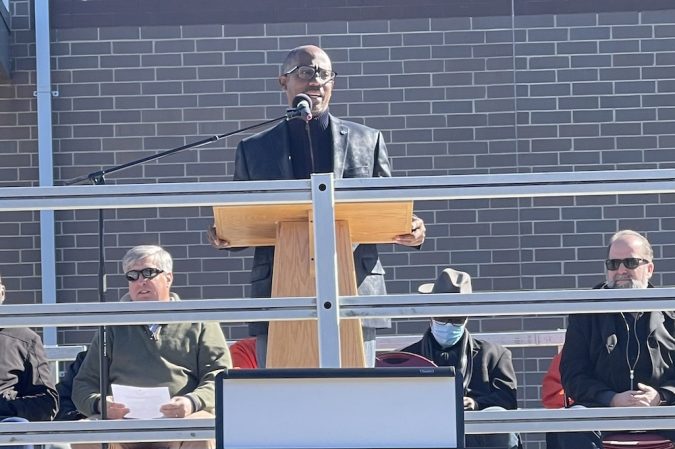 Today the Southern Youth Sports Association announced the building of a new $2.7 million community center on Pensacola's Westside alongside Legion Field and the Theophalis May Center on Gregory Street.
Lumon May, co-founder and director of the Southern Youth Sports Association (SYSA) made the announcement before a group of SYSA athletes at the May Center on Martin Luther King Jr. Day.
The Rafferty Center will be funded primarily with private donations and will double SYSA's capacity, adding a new basketball court and multiple classrooms. The expansion is spearheaded by a $1 million dollar pledge made by attorney Troy Rafferty of Levin Papantonio Rafferty (LPR) and his wife, Ashley.
"I've seen firsthand the impact SYSA has with the kids—teaching them not just sports but giving them mentorship that role models leadership and community involvement. All those traits that are so important for kids," Troy Rafferty said. "Ashley and I feel we have an obligation to do everything we can to make sure that all the kids in the community have the opportunity to succeed. SYSA has been a perfect match for us. They are developing the future leaders of our community."
Since it was established in 2004, the SYSA has mentored thousands of boys and girls from Escambia County. The organization not only provides youth sports but also offers after-school care, tutoring and other academic support programs.
There is still work to do. The SYSA is a grass-roots nonprofit organization that depends on community support to provide programs that benefit our youth. Support Southern Youth Sports programs by becoming a sponsor online at sysatigers.org.