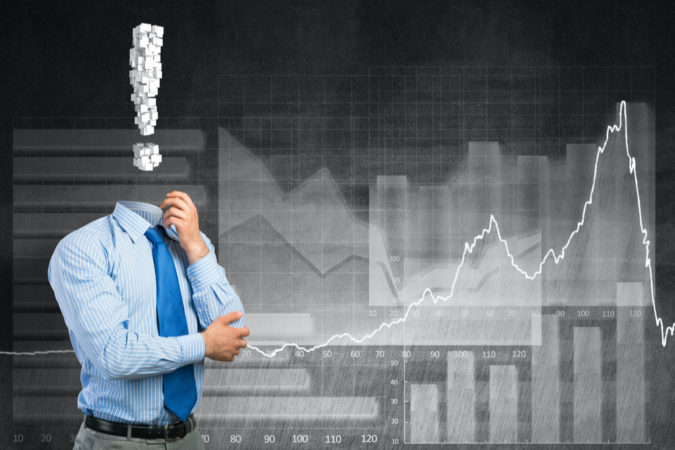 Yesterday, Governor Ron DeSantis issued Executive Order 20-111 that extended Safe-at-Home – Executive Orders 20-87 and 20-91 -until 12:01 am Monday May 4.
He also issued Executive Order 20-112, regarding the Governor's plan for Phase 1:. Safe. Smart. Step-by-Step Plan for Florida's Recovery.
Phase I includes the following:
Schools remain distance learning.

Visits to senior living facilities are prohibited.

Elective surgeries can resume.
Restaurants may offer outdoor seating with six feet between tables and indoor seating at 25% capacity.
Retail can operate at 25% of indoor capacity.

No change for bars, gyms, and personal services such as hair salons.

Vulnerable individuals should avoid close contact with people outside the home.
All individuals, when in public, should maximize physical distance from others.
Avoid socializing in groups of more than 10 people in circumstances that do not readily allow for physical distancing.
Face masks are recommended for all those in face-to-face interactions and where you can't social distance.
Today's presentation in its entirety is available here.
---
Gov. DeSantis emphasized in the presentation:
Protect the vulnerable
Increase testing
Promote social distancing
Support hospitals and protect healthcare workers
Prevent introduction from outside the state
FDOH has gone from two COVID-19 reports to one. The most recent test data on long-term care facilities is as of the afternoon of Monday, April 27.  FDOH hasn't produced a Coronavirus Summary report for Escambia County since 10 a.m. Monday, April 27.
The Escambia County EOC has stopped issuing its specimen collection report that tracked the number of collections each day, so we can't track pending tests.
The collection sites that use the state labs to test collections have been told to stop or slow collections because the labs have a massive backlog. The results are running behind five to seven days.
Local nursing homes are running out of PPE – masks, gloves and gowns. Bio-Hazard waste is backing up and overflowing containers.
The FDOH dashboard shows only 113 new test results were entered for Escambia County on Tuesday, April 28 and 117 on Wednesday, April 29 – even though we had record specimen collections last week.
The Escambia County Commission on Tuesday spent over two hours on re-opening  beaches, 30 minutes on youth sports and zero minutes on how to better protect nursing home residents and staff -other than to call them "anomalies."
All of these realities undermine the governor's Safe, Smart, Step-by-Step Plan.
---
DESANTIS PLAN ALLOWS RESTAURANTS, RETAILERS TO REOPEN
TALLAHASSEE — Restaurants and many retail stores outside of Southeast Florida can start reopening Monday with limited occupancy as part of the first phase of Gov. Ron DeSantis' economic-recovery effort after the coronavirus caused massive shutdowns.
DeSantis on Wednesday outlined what he described as a step-by-step plan that will allow restaurants outside of Miami-Dade, Broward and Palm Beach counties to have outdoor seating and occupancy up to 25 percent, with operations complying with physical-distancing guidelines.
The first phase — following guidance from the White House to governors — also will allow hospitals and other medical providers to conduct elective procedures.
However, movie theaters will remain closed, as will bars, gyms and hair salons, and visitors will continue to be prevented from going to hospitals and nursing homes. And while DeSantis said the state won't issue fines, gatherings of 10 or more people will continue to be prohibited.
DeSantis did not give a firm timeline for moving into the next phases of reopening the economy, saying the second phase will depend on trends involving hospital occupancy and if there are surges or declines in cases. The state will also look at what other states are doing for businesses, such as barber shops, that require close contact between workers and customers.
"My hope would be each phase we're thinking about weeks, we're not thinking about months," DeSantis told reporters at the Capitol. "If we're making progress, you know, we need to continue to put people back to work in a safe, smart and step-by-step way. But it's going to be data driven."
DeSantis spoke of a need to reduce fear of the virus while highlighting that Florida's outbreak hasn't been as large as some people had initially predicted.
The first phase of reopening excludes heavily populated areas of Southeast Florida, which has by far seen the most cases of COVID-19, the deadly respiratory disease caused by the coronavirus. As of Wednesday morning, the state had 33,193 coronavirus cases and 1,218 deaths — with nearly 60 percent of the cases in Miami-Dade, Broward and Palm Beach.
"We also want public confidence," DeSantis said. "One of the reasons we're going to take a very slow and methodical approach is because we want to make sure we build as much confidence as possible with the general public, and we're also going to be partnering with local communities, which is what we did from the very beginning. We knew the epidemic was going to be different in Southeast Florida, and we work with those counties differently and treated them differently than we would in say Jacksonville or Northeast or Northwest Florida where the epidemic was significantly less."
Jacksonville Mayor Lenny Curry in a prepared statement said the phased approach "will allow our city and every community in Florida to get back to life as we knew it just months ago."
Agriculture Commissioner Nikki Fried, the only statewide elected Democrat, said she was "encouraged by this cautious approach."
"I remain concerned about key numbers in the weeks ahead, that testing must be increased and that all data must be accurately reported, both cases and death," Fried said in a prepared statement. "We are all eager to get back to normal, and to do so safely without jeopardizing public health."
Meanwhile, Senate President Bill Galvano, a Bradenton Republican who has resisted calls to rush into a special legislative session to deal with the economic impacts of the virus, said he's confident in Florida's ability to recovery.
"Floridians have shown great patience and sacrifice in tolerating severe economic hardships and many other inconveniences for the good of others during this unprecedented time," Galvano said in a statement after DeSantis' announcement. "While it appears that the worst of this pandemic is behind us, here in Florida we must remain vigilant in order to avoid any setbacks as we work to reopen our state."
DeSantis signaled in recent days that he would allow elective medical procedures to resume. They were halted, at least in part, to try to conserve medical supplies.
Florida Medical Association President Ronald Giffler said Wednesday he was "pleased" with DeSantis allowing the procedures to return.
"This is welcomed news as many patients have had to delay much needed treatment and care due to (a DeSantis executive order) prohibiting patients with chronic kidney disease, certain cancer, cardiac bypass and congestive heart failure and those needing joint surgeries to alleviate chronic pain, to receive care," Giffler said in a statement. "While the state has understandably focused on the immediate needs of fighting COVID-19, it is imperative that we not ignore a potential second crisis: a wave of emergencies and fatalities among the people delaying care or going untreated."
But Rich Templin, a lobbyist for the Florida AFL-CIO, questioned DeSantis' use of the "past tense" in describing the pandemic.
"As @GovRonDeSantis argues for reopening Florida he keeps talking in past tense," Templin tweeted. "The escalation of the pandemic is still happening here!! It is not past tense!!"
In addition to the White House outline, DeSantis used recommendations from a task force he formed to look at various business-related issues. DeSantis met with President Donald Trump on Tuesday at the White House.
DeSantis said his moves won't tread on civil liberties.
"There have been wide-ranging and punitive orders issued in various regions of this country," DeSantis said. "People have rights. The government needs to protect health, but we should not going go beyond what is necessary to do that."