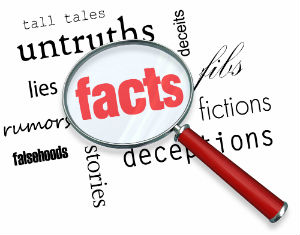 In July, Inweekly reported that City Planning Board member Scott Sallis had voted on a project presented by his partner to the board. We thought such a vote was a violation of state ethics laws.
We asked for the city attorney for a ruling and heard nothing. However after meeting with city staff, Sallis agreed that his vote was improper and reported his conflict with the state ethics commission. The Planning Board no longer will allow him to vote on his client's projects.
Yesterday, Sallis explained his actions during the Boyd Forum at the Pensacola City Council meeting:
"I wanted to use this opportunity to explain what's happened with regard to the planning board conflict.

"It is my pleasure to speak with you this evening and answer questions and hopefully clarify any confusion concerning my actions regarding the planning board voting conflict.

"I began serving the city in 2008 when Tom Bonfield appointed me to the city planning board and since that time I've held the unique board seat described as the designated architect of the board.

"In early in holding that seat, my board chairman explained in public, during more than one meeting, that the designated architect position was unique and it was not precluded from voting on issues that concerned my own clients.

"Votes where this was the case came up occasionally over the years and this policy was repeated, never being contested by anyone in the room: the public, fellow board members or city staff.

"It has been said on this council that perception can often become reality and the lack of question, or correction, in this matter over many years indicated to me that there was no reason to question what I'd been told.

"In the past when faced with another opportunity to vote on matters concerning my clients I recused myself. And I recall my board chair asking at the moment "are you sure? because you don't have to recuse yourself."

"As you well know in July of this year on the "Bay Blvd Right of Way" vacancy adjacent to our client's property came before our board, and I believed it was a confusing matter in which understanding the context was key.

"I watched a fellow board member excuse himself from the meeting, another was absent and I felt few in the room understood the context of the request.

"So reluctantly I moved forward with what I still assumed was an authorized ability to vote in the matter. As the issue was important to citizens in the neighborhood their frustration and questions led the media to inquire and those questions have led me to understand from the new city attorney and commentary from the Florida ethics commission that although I do have a unique ability to represent my clients before the board, I do not have the ability to vote on issues concerning active clients.

"It is important to understand that although I had a direction from the planning board chair, I have no record of city staff confirming or denying that I could vote in these cases. Instead I took, over time, the absence of objection as city approval.

"So I've explained this discovery to my board members and planning department staff. I've apologized for acting in error and I have filed the appropriate forms with the ethics commission.

"My board chair is very regretful and has publicly apologized for his misdirection.

"I hope he continues to serve as he is an outstanding board chair.

"I would like to continue serving this city with a deeper desire to ask questions, honor its citizens, and lead with intention.

"So lastly I will say that the public, city and council and the media have a right to question any action of the city's volunteer board members, and I respectfully ask the council to consider adopting a policy of communicating with its volunteer citizens that arise, to understand the situation fully before proceeding with one-sided character attacks in the media designed to elicit a headline."
—-
Each person has the right to defend their actions with their own words, which is way I've published it here.
The only clarification I want to add is it was Mr. Sallis and Chairman Paul Ritz who told Inweekly that they had been directed by staff that Sallis could vote.
From The Buzz – Aug. 6:
by Jeremy Morrison
"I've asked the city staff to look into that," Ritz said in late July, explaining that he was relying on information from city staff when he cleared Sallis for participation.

The chairman also said he could not remember a similar scenario presenting itself: "In my recollection," he said, "I don't believe it's come before the board."

Sallis said he was told by staff in the city planning department that he was allowed to discuss and vote on issues his firm was involved in. And while he said he thinks this month was the first time he actually did so, the opportunity for such isn't rare.
Later, I interviewed Councilman Charles Bare on "Pensacola Speaks." He said City Administrator Eric Olson told him that city staff never told Sallis he could vote on his client's items. So we sent Jeremy back to Ritz and Sallis. We published their responses on this blog on Aug. 9:
Ritz said, "That's recollection from eight years ago and the opinion of the attorney at that time."

Sallis said he had been invited to city hall on Wednesday, August 5 to sit in on a conference call with the Ethics Commission and the city attorney. The planning board member described the call as "quite pleasant and informative."

Sallis said that he was told that the previous legal decision had been made in a "gray area" and that the city was changing its position on allowing a designated board member to vote on matters they are involved in. He said the policy change would be announced at the next planning board meeting.

"They regretted that I'd been in that situation," Sallis said. "They've all acknowledged that I was following their direction."

The architect has said previously that he was told of the designated architect's special status (apparently the only such board member on any city board to have such a status) by Planning Administrator Sherry Morris, as well as other planning staff members and previous city attorneys. (Note: Morrison contacted former City Attorney Jim Messer who said the voting issue was never brought to him in his three years with the city.)

"That was their interpretation of the law," Sallis said.

While the city had not responded to our repeated requests for comment on the matter, Sallis said that the inquiries had apparently sent staff searching for answers.

"Your questions put them in great research mode," Sallis said.

The architect also said that, following the conference call with the Ethics Commission and an explanation of the pertinent laws, the issue seems easy enough to understand.

"It seemed pretty clear to me," Sallis said. "It says 'cannot vote.' I don't know how they misconstrued that."
—–
There was no attempt by the media to disparage Mr. Sallis. Our reporter repeatedly gave him the opportunity to respond and he did.
We simply wanted to know: 1) Was the vote by Sallis an ethics violation? 2) If so, why didn't city staff object and stop it?
We have the answer to the first –it was an ethics violation. We don't know the answer to the second…yet.