Saltimbanco by Cirque du Soleil will make its last southeast performance at Pensacola Civic Center November 7 and 8. Tickets go on sale Friday, September 14 at 10 a.m., but this is your chance to get pre-sale tickets and save $10! This is a limited time offer and begins Tuesday at 10 a.m. Offer valid until 10 p.m., local time on Thursday, September 13, available for select show dates and times.
11/07 Show Order Tickets – Special price
11/08 Show Order Tickets – Special price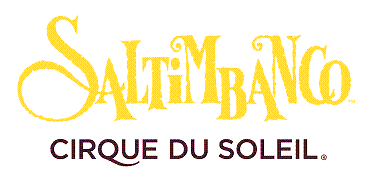 From the Cirque du Soliel website:
Saltimbanco -from the Italian "saltare in banco", which literally means "to jump on a bench"-explores the urban experience in all its myriad forms: the people who live there, their idiosyncrasies and likenesses, families and groups, the hustle and bustle of the street and the towering heights of skyscrapers. Between whirlwind and lull, prowess and poetry, Saltimbanco takes spectators on an allegorical and acrobatic journey into the heart of the city.
Saltimbanco is a Cirque du Soleil signature show inspired by the urban fabric of the metropolis and its colorful inhabitants. Decidedly baroque in its visual vocabulary, the show's eclectic cast of characters draws spectators into a fanciful, dreamlike world, an imaginary city where diversity is a cause for hope.
Saltimbanco is Cirque du Soleil's longest-running touring show and has performed since 1992 to wide- spread acclaim to sell-out audiences in Europe, North and South America, Australia, Japan, and New Zealand for more than 11.5 million enthusiastic fans.
Media praise for Saltimbanco:
"Gracefully athletic theatre" – The London Times
"Human exuberance and physicality" – Variety Magazine (USA)
"Myth meets magic…An unearthly mixture of commedia dell'arte and rock-concert razzle" – The New
York Times
Basic Info
Show Schedule (November 7 – 8, 2012):
Wednesday, November 7 at 7:30pm Thursday, November 8 at 7:30pm
Ticket Information (Categories 1, 2, 3):
Adults: From $40 to $70
Children (12 & under): From $32 to $57
Military, Seniors & Students: From $36 to $58.50
Through September 14 only, special discounts on tickets in Category 1, 2 and 3 are available online to Cirque Club members. Join now at www.cirqueclub.com..
A limited number of Premium tickets are also available for all performances.
For show and ticket information, please visit www.cirquedusoleil.com/saltimbanco.