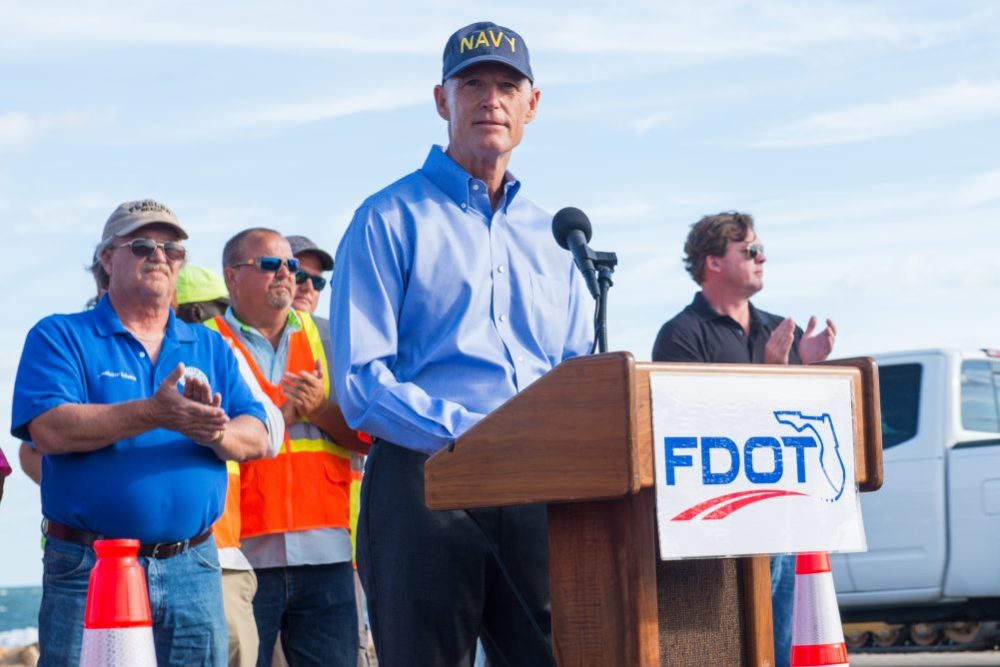 From The News Service of Florida:
Gov. Rick Scott has been elected vice chairman of the Republican Governors Association, the group announced Friday. The RGA is a national political organization focused on electing Republican governors, with 33 GOP members holding governor's seats after last year's elections.
Scott, who is nearing the end of his second term and is considering a U.S. Senate bid next year, was elected by his fellow Republican governors to replace former South Carolina Gov. Nikki Haley as the group's second-in-command. Haley stepped down from her state post after President Donald Trump selected her as the U.S. ambassador to the United Nations.
"Gov. Rick Scott's leadership and electoral experience will be a tremendous asset to the RGA as we recruit candidates, fund-raise and continue to build a solid foundation of resources for 38 gubernatorial elections over the next two years," said Wisconsin Gov. Scott Walker, the current chairman of the organization.
The RGA is targeting two open seats this year in Virginia and New Jersey, and 36 races for governor — including open seats in Florida 19 other states — in 2018. Scott's election as the RGA vice chairman puts him in line to become the group's chairman in 2018.
"All across the country, Republican governors are transforming their states, implementing innovative reforms and delivering on their promises," Scott said in a statement.
"I am honored to serve in this new role for the RGA and help build upon our momentum that led to today's near-century high of 33 Republican governors," he said.