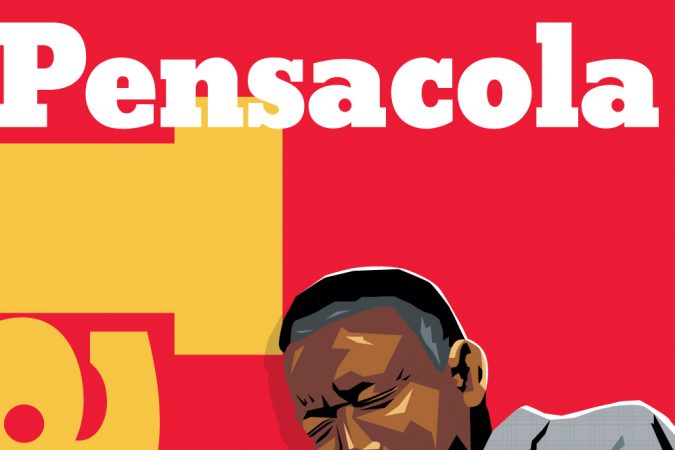 After considering many submissions, the Jazz Pensacola Board of Directors announces it selected a design by Peter Gurtowsky for the official 2022 Pensacola JazzFest poster.
The poster will be sold at the April 2-3 Pensacola JazzFest at the Merchandise Tent in historic Seville Square. Gurtowsky will be on hand to sign posters.
Pensacolian Peter Gurtowsky is a commercial art director who has created brand marks, graphics, advertisements, collateral and art for a diverse group of regional and national clientele for more than 30 years. His work has garnered numerous industry awards including Addy Awards and Utility Communicators International Better Communications Competition Awards.
Jazz Pensacola is a community organization of jazz enthusiasts, including musicians, teachers, students and listeners, working together for the purpose of advancing jazz in Pensacola and the surrounding Central Gulf Coast region. Jazz Pensacola endeavors to provide a forum for jazz performance, education and enjoyment for listeners and musicians.