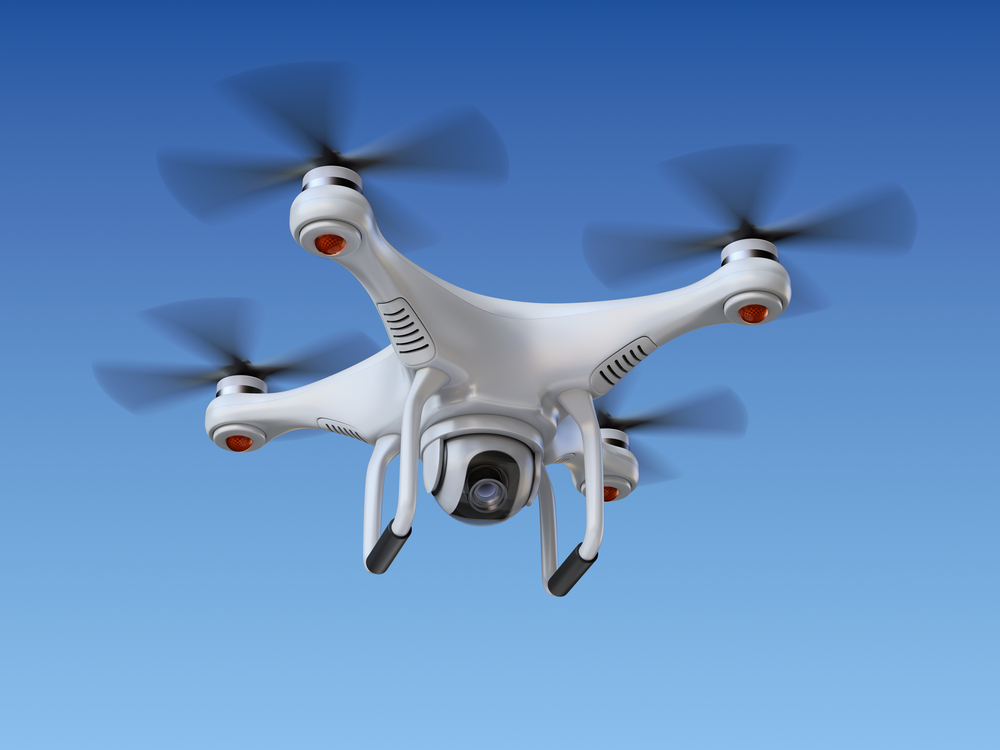 Since Mayor Ashton Hayward's announcement of the city's partnership with IHMC to add drones at the Pensacola Police Department, Inweekly reporter Duwayne Escobedo has been investigation how other law enforcement agency's have already taken advantage of the technology.
From Michelle Batten, Media Relations Bureau, Collier County Sheriff's Office:
"In the days after Hurricane Irma, the Collier County Sheriff's Office Media Relations Bureau worked closely with the CCSO Drone Unit and Aviation Bureau to post overhead video of damaged areas on our social media platforms. The aerial footage was a high-water mark of our hurricane coverage.
"A total of 31 drone videos and 12 helicopter videos were posted to our social media and shared with the local media. The videos showed the community where the damage was and – just as importantly – where it was not. Drones were also used to help monitor restoration efforts and supply distribution by FEMA as well as traffic flows at local gas stations in the rush for fuel. "
CCSO drone footage of Everglades recovery efforts taken Sept. 17, 2017:
https://www.facebook.com/colliersheriff/videos/1537604212966022/
https://youtu.be/sTJ-uSwsw_o
CCSO Drone footage showing a CCCSO airport transport power company personnel to a very remote area of the Everglades in order to repair power lines published Sept. 22, 2017:
https://youtu.be/_tPYXEdpF_A

Drone Footage of Golden Gate Estates taken by CCSO on Sept. 11, 2017:
https://www.facebook.com/colliersheriff/videos/1531385160254594/
https://youtu.be/Ez-y-pV3TLQ
Drone Footage of FPL working to restore lines at Collier and Golden Gate Blvds:
https://www.facebook.com/colliersheriff/videos/1535070343219409/
https://youtu.be/D27vQdyXFbY
Drone Footage of Palm River taken by CCSO on Sept. 11, 2017:
https://www.facebook.com/colliersheriff/videos/1532055970187513/
https://youtu.be/AosdT84_aGs
Drone Footage of Naples Estates, in East Naples, taken Sept. 18, 2017:
https://www.facebook.com/colliersheriff/videos/1537777779615332/
https://youtu.be/kS1mLLFHUvE
Drone footage taken by CCSO of White and Collier Blvds Part 2 Sept. 12, 2017:
https://www.facebook.com/colliersheriff/videos/1532873046772472/
CCSO drone footage Hitching Post taken Sept. 14, 2017:
https://www.facebook.com/colliersheriff/videos/1534862333240210/
https://youtu.be/nXnhEXHKgVw
CCSO Drone footage Fiddlers Creek, part 3, taken Sept. 14, 2017:
https://www.facebook.com/colliersheriff/videos/1534831893243254/
CCSO drone footage Collier Blvd. and Golden Gate Parkway taken Sept. 12, 2017:
https://www.facebook.com/colliersheriff/videos/1532818593444584/
CCSO drone footage Henderson Creek Park taken Sept. 11, 2017:
https://www.facebook.com/colliersheriff/videos/1531399166919860/
https://youtu.be/Hd-R7oKPE_k
CCSO drone footage of Wilson Boulevard South taken Sept. 11, 2017:
https://www.facebook.com/colliersheriff/videos/1531902940202816/
CCSO drone footage of a neighborhood off Radio Road taken by CCSO Sept. 11, 2017:
https://www.facebook.com/colliersheriff/videos/1531996480193462/
https://youtu.be/lfqphCLvhk4
CCSO drone footage of Pelican Bay Boulevard and Gulf Park Drive taken Sept. 11, 2017:
https://www.facebook.com/colliersheriff/videos/1532125910180519/
https://youtu.be/EXrvaloH9QU
CCSO drone footage Fiddlers Creek Part 2 taken Sept. 14, 2017:
https://www.facebook.com/colliersheriff/videos/1534829626576814/
CCSO drone footage of Goodland taken Sept. 11, 2017:
https://www.facebook.com/colliersheriff/videos/1531464926913284/
https://youtu.be/uu357SnkQgY
CCSO drone footage of Hitching Post taken Sept. 18, 2017:
https://www.facebook.com/colliersheriff/videos/1537741839618926/
https://youtu.be/YEE6wN1VE9A
CCSO drone footage of Golden Gate and Everglades boulevards in Golden Gate Estates on Sept. 12, 2017:
https://www.facebook.com/colliersheriff/videos/1532827636777013/
CCSO drone footage of Wilson and Golden Gate boulevards in Golden Gate Estates taken Sept. 12, 2017:
https://www.facebook.com/colliersheriff/videos/1532795833446860/
CCSO drone footage of Everglades Boulevard N. in Golden Gate Estates taken Sept. 12, 2017:
https://www.facebook.com/colliersheriff/videos/1532824200110690/
CCSO drone footage of lines at Collier Blvd. and Golden Gate Parkway taken Sept. 12, 2017:
https://www.facebook.com/colliersheriff/videos/1532824200110690/
CCSO drone footage of White and Collier boulevards taken Sept. 12, 2017:
https://www.facebook.com/colliersheriff/videos/1532864526773324/
CCSO drone footage Everglades taken Sept. 16, 2017:
https://www.facebook.com/colliersheriff/videos/1537587626301014/
CCSO drone footage Fiddlers Creek community in East Naples taken Sept. 14, 2017:
https://www.facebook.com/colliersheriff/videos/1534826399910470/
CCSO drone footage Barefoot Williams mobile home community taken Sept. 14, 2014:
https://www.facebook.com/colliersheriff/videos/1534794543246989/
CCSO drone footage of Copeland Avenue taken Sept. 17, 2017:
https://www.facebook.com/colliersheriff/videos/1537582192968224/
CCSO drone footage of Plantation Island taken Sept. 12, 2017:
https://www.facebook.com/colliersheriff/videos/1534955486564228/
https://youtu.be/VslL6RW2pYA
CCSO drone footage of Chokoloskee taken Sept. 17, 2017:
https://www.facebook.com/colliersheriff/videos/1537539016305875/
CCSO drone footage Gulfshore Boulevard
https://youtu.be/yZgp1PI0WI0
CCSO drone footage of 13th NW and Canal taken Sept. 12, 2017:
https://www.facebook.com/colliersheriff/videos/1532808906778886/
Hurricane Irma Aftermath Naples, Fla. posted Sept. 12, 2017:
https://youtu.be/aCTrEg1Pfuk