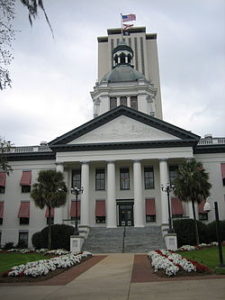 MEDICAL MARIJUANA GROUP GETS CASH INFUSION
Amid signs that public support could be fading, a political committee seeking to legalize medical marijuana received a fundraising boost early this month, a new finance report shows. The committee, known as "People United for Medical Marijuana," raised $552,511 from Oct. 4 to Oct. 10. Voters will cast ballots Nov. 4 on a proposed constitutional amendment, known as Amendment 2, that would legalize medical marijuana. In all, People United for Medical Marijuana had raised $5,112,817 and received $1,924,989 in loans, while spending $5,962,135 as of Oct. 10. Much of the spending was needed to gather petition signatures to get on the ballot. During the latest week-long reporting period, the largest donor was Coral Gables retiree Barbara Stiefel, who contributed $270,000 to the committee. Also, the New York-based advocacy group Drug Policy Action contributed $150,000, the new report shows. The ballot initiative has run into well-funded opposition from a political committee known as the "Drug Free Florida Committee," which had raised about $4.74 million as of Oct. 10. A Tampa Bay Times/Bay News 9/UF Bob Graham Center poll released last week indicated that support for the ballot proposal had slipped to 48 percent, far below the 60 percent needed to amend the state constitution.
CRIST CAMPAIGN TOPS $9M; SPENDING INCREASES
Democratic gubernatorial candidate Charlie Crist's campaign has topped $9 million in fundraising and has started spending more heavily in recent weeks, a new finance report shows. The campaign collected $436,587 from Oct. 4 to Oct. 10, bringing its overall total $9,023,992. Also during the week-long period, the campaign spent $2,223,650, after spending $1,148,951 the previous week. In all, the campaign had spent a total of $6,834,186 as of Oct. 10, according to the report on the state Division of Elections website. During the most-recent period, the campaign sent slightly more than $2 million to GMMB, Inc., a Washington-based advertising firm that also worked on President Barack Obama's campaigns. The contribution totals do not reflect nearly $300,000 that the Crist campaign has received recently in state public matching funds. The biggest chunk of that public money, $263,177, went to the campaign Friday, according to the Division of Elections. Republican Gov. Rick Scott reported his updated campaign-finance numbers earlier. He had raised an overall total of $9,570,467 as of Oct. 10 while spending $3,815,821. The numbers for Scott and Crist do not reflect money raised by political committees closely tied to their campaigns.
PARROTHEAD ALERT: JIMMY BUFFETT TO HELP GRAHAM CAMPAIGN
Singer-songwriter Jimmy Buffett will perform at a get-out-the-vote rally for Democrat Gwen Graham in her hotly contested race against U.S. Rep. Steve Southerland, R-Fla., in North Florida's 2nd Congressional District. Buffett will perform a short acoustic set at an Oct. 29 Graham rally in Tallahassee, the Democrat's campaign announced Monday. Buffett is a longtime ally of Graham's father, former Gov. and U.S. Sen. Bob Graham, and the two co-founded the Save the Manatee Club in 1981. According to the Graham camp, the event will be open to the public, but seating will be limited. Also, details about tickets, location and time are still to be announced.
–source: THE NEWS SERVICE OF FLORIDA