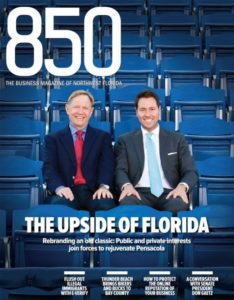 Council President Andy Terhaar stopped by the Inweekly offices. He said he saw yesterday's press release by the mayor's office as part of the negotiations.
He had hoped that the Studers would have come back with a counter, rejecting some of the 22 demands and accepting others. The council president said that he was concerned that the CMPA-approved leases did not have more detail about the proposed uses or give the city council approval of how the parcels are developed.
Terhaar said that the city wanted the Studer leases to create a new template for how all the remaining parcels would be leased at the Community Maritime Park.
Inweekly asked CMPA chairman Jim Reeves if the mayor's office had notified him that the mayor wanted a new template for the park leases. He said no and that he was embarrassed at how the city was treating the Studers.
"You have a bird in the hand and you're willing to give it up for nothing in the bush," said Reeves. "I totally bewildered."