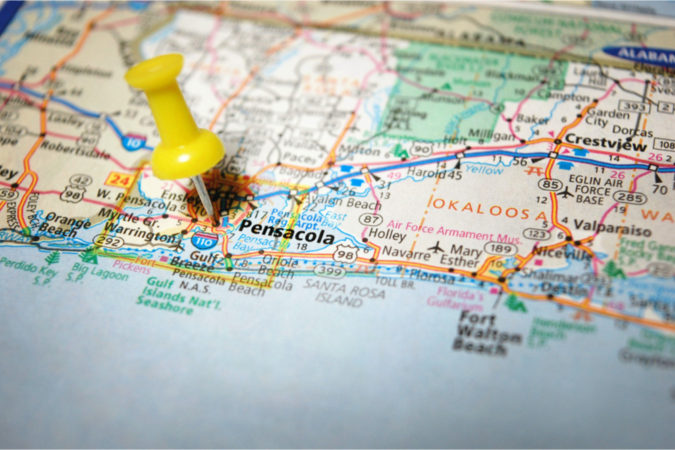 This morning the Florida Department of Health hosted its first weekly conference call with its private sector and tourism partners (Emergency Support Function #18) to disseminate the most up-to-date information regarding COVID-19.
In talking with people that participated in the call, the focus was primarily on tourism and how Visit Florida plans to redirect its marketing from attracting international visitors to domestic tourism.
While the need for transparency was discussed –where coronavirus cases are clustered and why, the state wants people to know local businesses are open. There is no need to hoard supplies.
The state has not directed anyone to cancel conferences or prohibited large public events because there is "no case justification" to do so.
The News Journal reports that the Escambia County Tourist Development Council voted yesterday to budget an additional $200,000 for tourism marketing. Visit Pensacola plans to to advertise in markets in driving distance to Florida, including Birmingham, Alabama, Dallas and Atlanta.
Jason Nicholson of Innisfree Hotels, estimated local hotels stand to lose $4.5 million in room revenue this month compared to last year. As many as 160 employees may have their hours cut.
Sources in the hospitality industry shared with Inweekly that it appeared some TDC members were more concerned about using TDC funds for parking spaces on Perdido Key than citizens losing their jobs.
The county has no video of the TDC meeting available on its website.
---
This is what has been sent to private sector and tourism partners:
Good Afternoon Florida ESF 18 Partners,
Please see the attached update from the Florida Joint Information Center on COVID-19.
The Florida Department of Health has a dedicated COVID-19 webpage at www.FloridaHealth.gov/COVID-19. This remains the best and most up-to-date resource for information and guidance regarding COVID-19 in Florida.
For any other questions related to COVID-19 in Florida, please contact the Florida Department of Health's dedicated COVID-19 Call Center by calling 1-866-779-6121 or emailing COVID-19@flhealth.gov. The Call Center is available 24/7.
The Centers for Disease Control and Prevention has released guidance for businesses and employers here.
The State Emergency Operations Center is activated to a Level 2.
If you have questions or if we can support you in any way, please reach our team at ESF18@em.myflorida.com.
---
For more info: https://floridadisaster.org/state-eoc