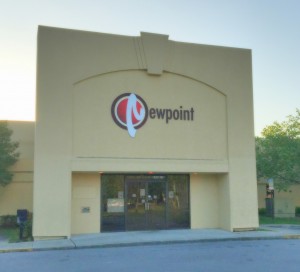 When you go to Newpoint Education Partners' website, you will find under "Leadership Team" the names: Mr. David Stiles, Vice President, Operations and Development; Carla Lovett, Vice President, Curriculum and Instruction; and Mr. John Stack, Vice President, Ohio Operations.
You will not find Marcus May, the founder and president of NEP. May has almost no footprint on the web. However, I did find his bio in a 2010 charter school application for Pinellas County:
Marcus N. May, President & CEO
Mr. May has a decade long history in the K12 education industry, and a 24 year history of successful leadership in a several industries. Prior to founding Newpoint Education Partners, Mr. May was Senior Vice President of publicly traded Varsity Group Inc. responsible for all Sales, Marketing and Operations of this national education solutions company.
Prior to his role at Varsity Group, May was a senior executive of the 5th largest charter school solutions company in the USA where he and its CEO grew the organization to 50 schools covering 6 states. This growth was driven by the successful development and management of charter schools and district contract schools across five states. These schools included innovative education models focused on niches such as inner-city "at risk" high school and middle school students, rural populations and home schoolers through state-wide online virtual schools, and other niche student segments.
With a strong focus on systems and processes, the organization was able to scale rapidly while maintaining the integrity of its educational values and managing through accurate real-time information on school and individual student performance. May was intimately involved in the research, design and development of all strategic initiatives throughout this successful growth period.
In his 24 year professional career, May has held a variety of senior leadership positions including COO, VP of Strategic Planning, VP Strategic Initiatives, and CIO for public
and private companies that include Progressive Insurance, Century Business Services, SchoolOne and Hillenbrand Industries. In these roles, he developed an expertise in creating value through business concept innovations, technology development and implementation, business reengineering, new market and channel development, and new venture start-ups.
Mr. May has a proven track record of growth and innovation. He's created, researched, developed, and launched over three dozen new consumer and business products or product lines for public and private companies. He co-created and launched over ten new businesses, many within Fortune 500 environments, and has led the integration process of over 70 business acquisitions. His innovations have resulted in four consumer product related patents in his name. Mr. May earned his MBA from Case Western Reserve University in 1984 and a BS in Business Economics from Miami University, Oxford, Ohio.