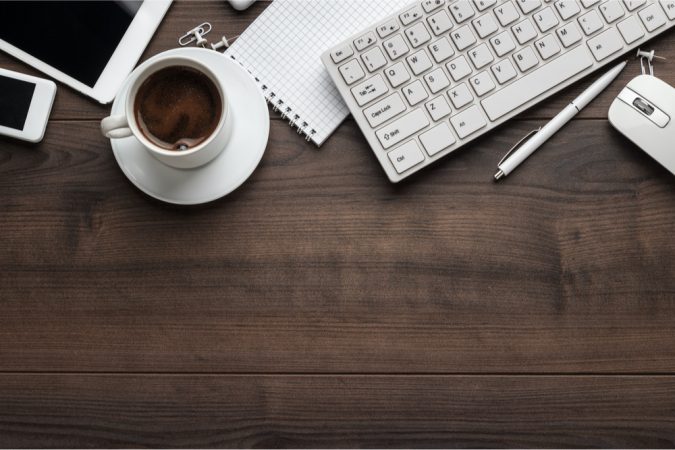 The Spring Entrepreneur Hub has welcomed five new companies and eight new mentors into The Spring Venture Mentoring Service (VMS).
These five companies will join 15 companies currently in the program and the list of 36 local mentors to help grow their businesses, build revenue and create jobs in the Pensacola area. The Spring VMS has double in size in 18 months of existence, growing from 10 to 20 mentees, and 24 to 36 experts.
"We are thrilled to welcome five exciting local companies to the program," The Spring Chief Entrepreneur Officer D.C. Reeves said. "They have the heart, desire and energy to grow and create more opportunity right here in Pensacola."
The Spring VMS is based on the successful model used by the renowned VMS program at the Massachusetts Institute of Technology. The MIT VMS is tailored specifically to communities looking to bolster entrepreneurship, and The Spring has brought MIT's successful program to the Pensacola area. The Spring VMS is a free program that offers confidential, team mentoring services to entrepreneurs across our community. In 2022, the program will continue to expand to include more companies and experts in residence.
New Companies joining The Spring VMS:
1. BJ's Exotic Hardwood
BJ's Exotic Hardwood is an importer of reclaimed and sustainably harvested Caribbean and South American hardwoods and a provider of hardwood home décor.
2. Cycle Joint
Cycle Joint is an Electric Bike Shop located in historic downtown Pensacola that sells, rents, services, and offers guided tours on Electric Bicycles. Cycle Joint also sells electric skateboards, Onewheels, Bote Paddle Boards, and outfitter gear.
3. Grind and Glaze
Grind and Glaze doughnut bar is a brand-new start-up restaurant. We serve craft coffee and craft doughnuts with exceptional service at an affordable price. We strive to bring an inspiring atmosphere from the walk up from the sidewalk, music, customer interaction, and consumption of our products. However, the true mission of Grind and Glaze extends far past our store and into the community we are placed in. We aim to instill the entrepreneurial spirit into our customers and employees that not only lets you see starting your own business is possible, but allows you to believe you can do it too.
4. Mrs. Jones Cold Brew
Mrs. Jones Cold Brew makes easy coffee for busy people. Locally owned and operated, this small-batch coffee brewery bottles a coffee ELIXIR concentrate so that consumers can create fancy coffee-shop beverages at home in minutes. Every bottle of ELIXIR is hand-made with locally roasted coffee and does not contain dairy, sweetener, or preservatives. Mrs. Jones encourages her fan-friends to "Be Your Own Barista", creatively adding their own milk and syrups to customize their cold brew.
Mrs. Jones began in late 2016 as a side-hustle for Stephanie Jones, a mom on a mission to share the benefits of cold brew coffee concentrate with other sleep-deprived parents. Now a well-known local brand, Mrs. Jones distributes her magical bottles at farmers' markets and local establishments including Ever'man Co-op Grocery, Apple Market, Alyssa's, Casino Beach Bar, Daily Squeeze, and Craft Bakery.
5. RCI Health Metrics
RCI Health Metrics produces Software-As-A-System (SaaS)-based platforms for treating patient distress in healthcare institutions that result in better patient health outcomes and significant cost savings for healthcare providers. Clinically, RCI platforms offer providers the opportunity to assess and treat patient distress as complementary to physical medical care treatment. RCI is a 5-year-old Florida-based company with 16 employees and with a product that consistently demonstrates a 67% reduction in patient distress level, a 15.5% increase in patient experience scores (HCAHPS) and produces estimated cost savings for the average U.S. hospital of $9.3M per year in reduced patient length of stay costs. RCI currently has contracts in place with nine hospital systems nationwide, including trial use with the nation's largest public health care system. RCI's clinical and financial mission is to implement its platforms in hospitals, hospices, nursing homes, urgent care, and retail care centers, and physician clinics nationwide and worldwide, and to saturate the worldwide market with RCI's platform.
New Experts/Mentors joining The Spring VMS:
1. Tosh Belsinger
Tosh Belsinger is the Founder and President of Gulf Blue Group, an investment, development, and consulting firm focused on middle market business acquisitions, dispositions, and start-ups, mixed use real estate, solutions for businesses seeking strategic growth, and philanthropy. Active projects include the East Garden District, Bluetique, and the Sunny Days Foundation.
2. Jason Crawford
Jason Crawford is the founder of One In A Row Ventures, executing his vision of acquiring established companies to transform them into purpose-driven growing enterprises.  Current companies include ARCO Marine and AmCoat Industrial, both manufacturing companies with local headquarters and nationwide customers.  His experience includes start-up, growth stage, and established companies.
3. Phil Higgins
Phil Higgins is the vice president of Cox Media Florida-Georgia-Alabama. In this role, he oversees the advertising sales organization for the three-state region. Higgins holds more than 32 years in the cable industry, starting as an account executive and later progressing into management roles including local sales manager, general sales manager and vice president. Phil holds a Bachelor of Management from Bellevue University and an MBA from the University of Nebraska at Omaha.
Active in the community, Phil serves on the board of directors for the Boys and Girls Clubs of the Emerald Coast. Phil and his wife Michelle have three children and reside in Pensacola FL.
4. Rodney Jackson
Rodney Jackson is the Director of Business Engagement for the Studer Community Institute. Rodney comes with over 28 years of banking experience to include leading retail and commercial teams. In addition, he has held the role of SBA product manager. He has been instrumental in serving on several  boards to include the inaugural Board of Trustees for the Community Maritime Park, Escambia County Planning Board, Escambia Board of Adjustment and the Pensacola CRA Advisory Board.
5. Kimeran Johnson
Kimeran Johnson is the Chief People Officer for Studer Family of Companies. She has over 20 years of experience working in service-based businesses. She has deep experience in growing companies and increasing top-line revenue. She has a particular interest in developing leaders and team members and loves a good discussion about marketing.
6. Kristine Rushing
Kristine Rushing is the COO of Beck Partners. She has over 23 years of experience working with various industries with risk management and business strategies. She is passionate about self-improvement, leadership development, travel, her family, and helping others by volunteering her talents to help organizations grow and mentoring future leaders.
7. Carlton Ulmer
Carlton Ulmer currently serves as a Healthcare Advisor for technology and healthcare systems with 26 years of Leadership Experience to include President/CEO of hospitals in the Southeast and Texas. He has experience with public/private partnerships and military while serving on community Boards to include Chambers of Commerce, Economic Development, Education Boards, Rotary International and United Way.
8. Janet Woolman
With over 25 years of experience ranging from banking to launching a regional Cybersecurity Strategic Plan, Janet Woolman joined OxeFit in 2019. As the Chief of Business Operations and People Officer, she plays a key role in overseeing efforts ranging from R&D and fiscal operations oversight to IT management and talent development. Janet is an Information Scientist that has led academic R&D and entrepreneurial ventures for many years.