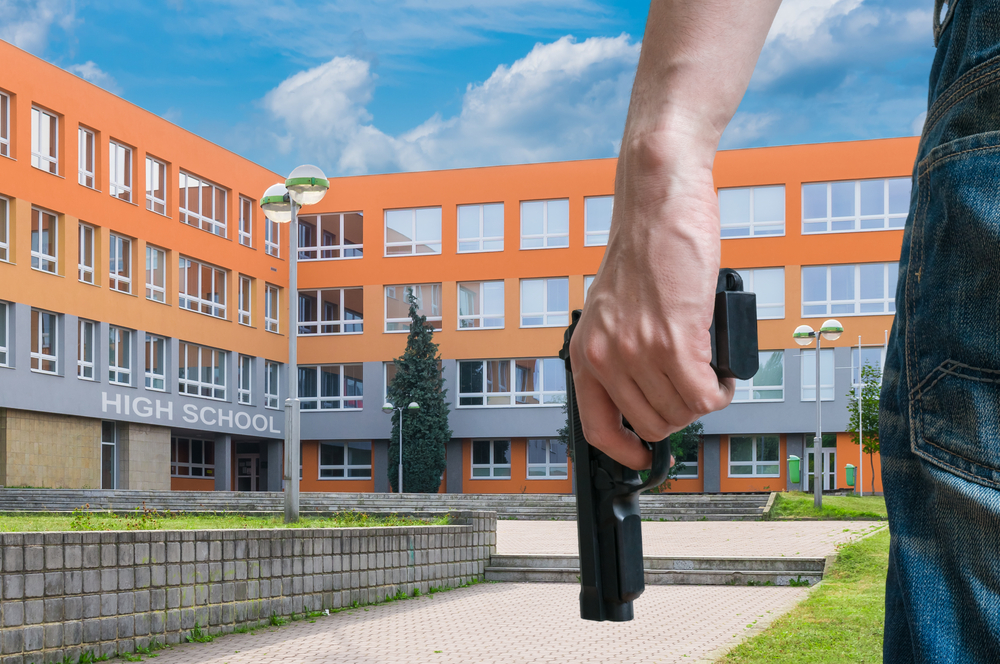 On Tuesday, the Escambia County Sheriff's Office arrested a Ransom Middle School student for allegedly bringing a loaded gun to school. The student faces charges of possession of a concealed weapon, brandishing a firearm on school grounds and possession of a controlled substance without a prescription.
The school resource officer intercepted the student as he was leaving the bus. The ECSO had received an anonymous tip.
Because the sheriff's office intervention, the community knows about the incident.
Last year, the School District tried to hide from parents that a student had gun on the campus of Booker T. Washington High.
On Feb. 7, 2017, Inweekly broke the story that a student brought a handgun to Booker T. Washington High School when a parent alerted the newspaper.We later confirmed the gun incident with the Pensacola Police and obtained the arrest report.
Despite Inweekly breaking the story, school officials never fully notified parents or students about the incident to quell rampant and off-base rumors. There were no announcements on either the school district's or high school's website.
The only notification parents received was a vague robocall from Washington Principal Dr. Michael Roberts that was approved by Escambia County School District Superintendent Malcolm Thomas. Roberts said:
Good evening, parents and students.
This is Dr. Roberts calling from Booker T. Washington High School to inform all parents and students that today we had an incident at the campus in which a student was found to be in possession of an illegal item.

The school district, with the assistance of law enforcement, took immediate actions to ensure the safety and wellbeing of all parties.
I thank each of you for your care, support, and concerns.

Good evening.
Dr. Roberts
Read Keeping Escambia County Schools Safe.
Superintendent Thomas told WEAR TV yesterday that he has done a security analysis of all schools in the district and they do have systems in place.
Are they?
After the Sandy Hook incident–which left 20 children between six and seven years old and six adult staff members dead– Thomas formed a task force on school safety. The report was never released to the public, even though other school districts did similar reports and made them public.
Task force members have told Inweekly the meetings were a joke and the superintendent wasn't willing to spend the necessary funds to make all the schools safer.