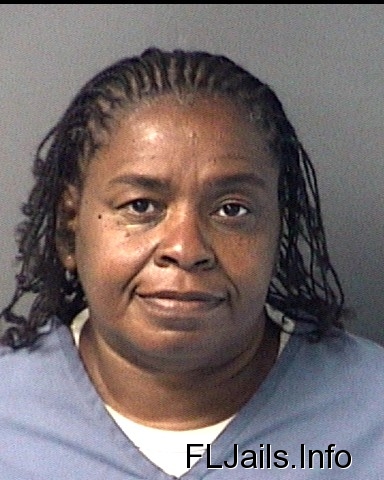 The daily newspaper claims as one of its victories the arrest and prosecution of Thelma Manley. They should. When the Front Porch board members brought them the story in 2007, the paper ran with it.
Their victory: Manley was sentenced to 10 years in jail and 10 years probation. Former Okaloosa County Sheriff Charles Morris only got 5 years and 11 months for an elaborate kick-back scheme that stole federal, state and local funds. (Morris vs. Manley)
The Front Porch Florida program was designed in 1999 by Governor Jeb Bush to provide wide-ranging assistance to specific economically disadvantaged neighborhoods across Florida. It was to be a grassroots, bottom-up approach to community revitalization.
Front Porch in Pensacola was originally headed by Johnny Crawford, who had problems with the Governor's Office and was ousted in April 2000 and replaced by Manley (see Thelma Manley).
In August 2003, the governor announced that Pensacola had reached self-sufficiency and had "graduated" from the program. The program did not lose it designation, but will no longer had a formal contract with the state. In other words, Pensacola Front Porch had to fund itself. The appointed community liaison in 2004 for Pensacola was Susan Story of Gulf Power.
It was way to funnel grant monies to several organizations (History of Front Porch). It funded a nice park in the Long Hollow neighborhood, where one of its board members (Michelle MacNeil) lived.
Gov. Bush declared the Pensacola effort a success. It was praised in a state report (Keeping the Promise page 34) for its work after Hurricane Ivan: "Over $1.5 million dollars came into the community from this source in wages and fringe benefits, with several outreach specialists still at the Front Porch worksite."
Front Porch had a community board. Manley was paid $24,999 a year by the state. In addition, Pensacola contributed about $6,000 a year and Escambia about $13,000 a year that went primarily toward paying Manley. She told the IN that the board authorized her to be paid 30-percent on whatever else she raised—unfortunately there were no board minutes to support that.
There were no financial audits done of the program until 2006—as Gov. Bush's second term was coming to a close. That audit by DCA surfaced several problems and the board members, particularly Melanie Nichols and Michelle MacNeil, began to get worried and started asking questions.
When the daily first published a report on the issues, Manley held a press conference. She blamed the article on Nichols and MacNeil. (For the conspiracy nuts, MacNeil is the daughter of Jim Reeves, Pensacola power broker and co-founder of Irish Politicians' Club)
"I invite any third-party to look at the books and what I did," she said. "I made mistakes but there's nothing malicious. I'm not good at keeping financial records. I don't have CPA on my business card."
At her side was Rev. Hugh King – who was then the pastor of Greater Union Baptist Church. Within a month, King would be arrested for cocaine possession. His conviction would later be overturned in appellate court. (More for conspiracy nuts, this led to a theory that Reeves had PPD follow and arrest King)
Manley claimed that she had a letter from Susan Story authorizing her to keep proceeds from a Gulf Power fundraiser. The letter appeared to be bogus. Story denied ever writing it.—-This was a major blunder by Manley.
The questions that I had at the time: Why did the Front Porch board allow the organization to operate without sound financial practices? What kind of financial statements were they given at each meeting? How about budgets? Apparently the board had a treasurer – what did he do for the past 7-8 years? Were there any other annual audits of the books? Why weren't two signatures required on the checks?
What I saw was a Jeb Bush initiative that Republicans wanted to look good and did so without asking many questions of its African-American front person, Manley. It funneled over half a million dollars of grant money into the community, but as Jeb Bush was leaving office in 2006 and grant money got tighter, the board started to ask more questions and take better control.
When questions started to be asked, the finger-pointing began. It was hard to believe that the board didn't know what Manley was doing since she and Front Porch were in the paper often. (Front Porch Sage Continues)
Manley was found guilty. The board got off without any reprimands. The program shutdown. Manley was part of a mismanaged GOP program that got money to the community. Had Manley been better supervised by the state and the board, this never would have happened.
Her sentence needs to be reduced and be more in line with what Morris got.