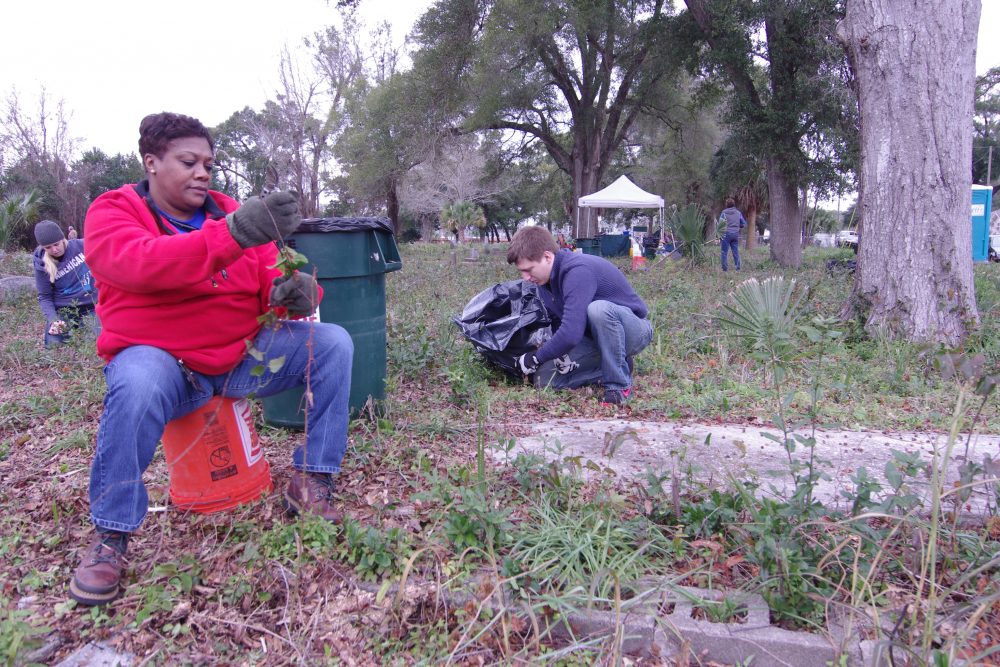 As part of their MLK Day of Service community outreach project, Gulf Power's service organization, Transformers, and the Gulf Coast Chapter of the American Association of Blacks in Energy, will partner with the University of West Florida's Archaeology Institute for cleanup of Mount Zion Historic Cemetery.
The cleanup will take place on Friday, Jan. 13, from 9 a.m. until 2 p.m.
Mount Zion is one of several African-American cemeteries that came into being in Pensacola the late 19th and early 20th century and is the final resting place for hundreds of souls either born into slavery or first generation post emancipation. It's a sacred place that tells the story of African-Americans in Pensacola. A substantial number of veterans from World War I, World War II, and the Korean War are also buried at the historic cemetery.
This will be the second year Gulf Power employees have been involved in the service project. Tagged Gulf Power, MLK Day of Service, Mount Zion, Transformers, University of West Florida