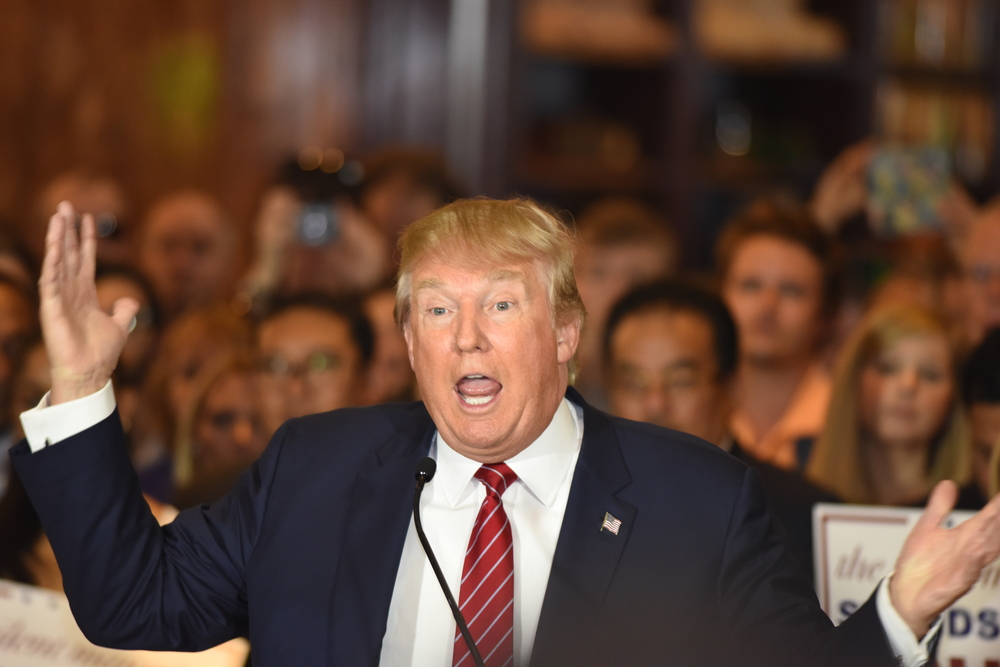 Yesterday, Donald Trump outlined his 10-step plan for our military and veterans: "America First Means Veterans First."
His VA secretary will have a mission to "clean up the VA" and will fire those who fail veterans.
Many of his steps were similar to those Congressman Jeff Miller, chairmen of the House Veterans' Affairs, has been pushing. Rep. Miller introduced Trump yesterday.
1. Appoint a Secretary of Veterans Affairs who will make it his or her personal mission to clean up the VA.
2. Use every lawful authority to remove and discipline federal employees or managers who fail our Veterans or breach the public trust.
3. Ask Congress to pass legislation that ensures the Secretary of Veterans Affairs has the authority to remove or discipline any employee who risks the health, safety or well-being of any Veteran.
4. Appoint a commission to investigate all the wrongdoing at the VA and then present those findings to Congress as the basis for bold legislative reform.
5. Make sure the honest and dedicated people in the VA have their jobs protected, and are put in line for promotions.
6. Create a private White House Hotline – that is answered by a real person 24 hours a day – to ensure that no valid complaint about VA wrongdoing falls through the cracks.
7. Stop giving bonuses to people for wasting money, and start giving bonuses to people for improving service, saving lives and cutting waste.
8. Reform our visa programs to ensure American Veterans are in the front, not back, of the line.
9. Increase the number of mental health care professionals, and increase outreach to Veterans outside of the system.
10. Ensure every Veteran in America has the choice to seek care at the VA, or to seek private medical care paid for by our government.
He also discussed the violence in Dallas, Tex. and recognized the service of law enforcement officers across the country. He presented himself as the one who could bring order to chaos.
"Too many Americans are trapped in fear, violence and poverty," said Trump. "Our inner cities have been left behind, and I am going to fight to make sure every citizen of this country has a safe home, safe school and safe community."
"We must maintain law and order at the highest level or we will cease to have a country."
Trump added, "I am the law and order candidate."
He attacked Hillary Clinton over her private emails, saying she is a part of a rigged system.
"Crooked Hillary Clinton is the Secretary of the Status Quo – and wherever Hillary Clinton goes, corruption and scandal follow," said Trump. "
"The fact is, she helped create our rigged system. Hillary Clinton's America is a country where the elite get one standard. The rigged system refused to prosecute her for conduct that put all of America at risk."
He quipped, "If elected, Hillary Clinton would become the first President of the United States who wouldn't be able to pass a background check."
Here is the entire speech.