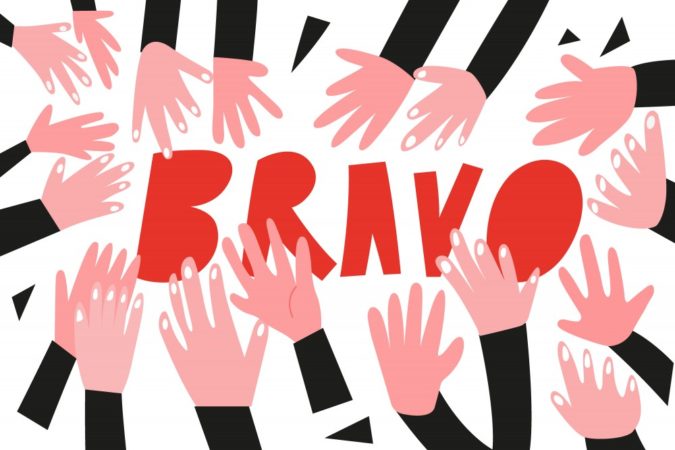 Friday morning, United Way of Escambia County celebrated the contributions of 2,660 volunteers whose gifts of time totaled $704,000. At this inaugural event, Andrea Krieger, United Way's President and CEO, welcomed volunteers with gratitude stating, "You are United Way! Your commitment to helping others makes our community a better place to live."
Collectively, United Way volunteers have already improved the lives of more than 90,000 local citizens. David Peaden, Chair of the United Way Board of Directors thanked those attending for the 29,167 hours of service that help improve lives. He was happy to help recognize stellar volunteers serving on Day of Caring where 85 projects were completed across the community… through Free Tax Assistance Programs that had a $6.6 million dollar impact… through one of 18 nonprofit sites where RSVP volunteers give of their talent and passion.
Krieger shared that volunteers helped serve 9,000 local students through Cram the Van, 265 workplaces through the Loaned Executive and Workplace Coordinator Programs, 220 preschool students through ReadingPals and all of these were led by the commitment of a dedicated Board of Directors.
Carlee Hoffmann, Community Engagement Director, said at the end of the event it should be clear, "United Way volunteers make an incredible difference in the lives Escambia County families every day of the year. They give up so much of their free time to help fellow citizens in need, and for that they deserve more thanks than we could ever give. I am so glad we were able to show them a small token of our appreciation!"
This year, United Way recognized stellar service in 12 categories. Below are the individuals that received recognition for their outstanding service:
· Board Member of the Year: Amy Miller, Port of Pensacola
· Community Investment Volunteer of the Year: Brock Neighbors, Navy Federal Credit Union
· Cram the Van Volunteer or Group of the Year: Publix
· Day of Caring Volunteer of the Year: Chris Stafford, ExxonMobil
· Loaned Executive of the Year: Megan Chapman, Gulf Coast Kid's House
· Reading Pal of the Year: Judy Ishee-Patton
· RSVP (Retired and Senior Volunteer Program) Volunteer of the Year: Kathy Smith
· United Way Office Volunteer of the Year: Harry Harper
· VITA (Volunteer Income Tax Assistance) Volunteer of the Year: Laura Knisbell
· Workplace Coordinators of the Year
o 1-50 employees: La'Ronnieca Maye, Gulf Coast Kid's House
o 51-100 employees: Janet Speranzi-Cannon, Florida Blue
o 101-199 employees: Carla Tucholsky and Raven Ransom, Enterprise Holdings Inc.
o 200+ employees: Dave Mathews and Tyrone Reese, Armstrong World Industries
To wrap up this year's celebration, United Way recognized volunteers whose extraordinary commitment of time qualified them for recognition with a President's Volunteer Service Award. This Award is a tremendous honor that all United States citizens are eligible to receive, which was established by President George W. Bush in the wake of the September 11th attacks. Bronze Awardees must have served 100-249 hours and Silver 250-499 in the prior year.
United Way was honored to recognize volunteers with this distinction.
o Bronze Level (volunteering 100 to 249 hours): Charles Bone, Terry Gathman, Yvette McLellan, Barbara Bess, Jacki Knudsen, Amy Miller, Tim Brown, Barbara Sawyer, Theresa Zahn, Kelly Jasen, Mary Wilson, Deb Moore, Ed Blanc, William and Graciela Bedford, Kenneth and Carolyn Turk
o Silver Level (volunteering 250 to 499 hours): Kathy Smith and Harry Harper
United Way volunteers are committed to creating positive community change. For more information on how to volunteer with United Way, please call the office at 850.434.3157 or email voluteer@unitedwayescambia.org.