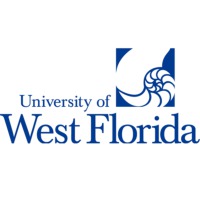 University of West Florida Upcoming Events
April 12-18, 2015
Below are upcoming events at the University of West Florida. Media interested in additional information should contact news@uwf.edu.
Title: Spring Explore UWF (H.S. Juniors)
Date: April 11
Time: 8:30 a.m. to 3:30 p.m.
Location: UWF Pensacola Campus, University Commons
Details: Explore UWF! is our Open House program that is designed to allow prospective students the opportunity to visit UWF and experience first-hand the Argonaut community. This program is geared toward current high school juniors.
Title: Created Equal: Freedom Riders Film Screening and Discussion
Date: April 13
Time: 6 to 8:30 p.m.
Location: UWF Pensacola Campus, John C. Pace Library
Details: Join the UWF Libraries, the African American Student Association and the Black Employee Association for a film screening and discussion of Freedom Riders, a film that "tells the terrifying, moving and suspenseful story of a time when white and black volunteers riding a bus into the Deep South risked being jailed, beaten or killed, as white local and state authorities ignored or encouraged violent attacks." Dr. Susie Jans-Thomas, professor and coordinator of the Diversity Studies Doctoral Program at the University of West Florida and Director of the Civil Rights Research Lab, will provide some brief context and lead a short discussion.
Title: CAB After Dark
Date: April 17
Time: 7 to 11 p.m.
Location: UWF Pensacola Campus, Parking Lot H
Details: The end-of-the-year blowout block party extravaganza! The party is so big we can't fit it inside. Check out a myriad of attractions, games, activities, music, food, beverages and T-shirts, all FREE for current UWF students! This is the can't miss CAB event of the year and the greatest sendoff for our 2015 graduates. Past favorite attractions have included: zipline; roller rink; funnel cakes; body art; inflatable slides; photo booths; fried Oreos; local bands and professional touring DJs; and more.