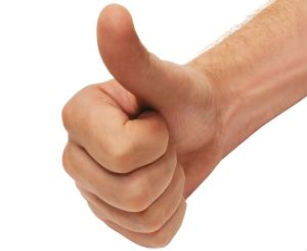 The National Court Reporters Association, the country's leading organization representing stenographic court reporters, captioners, and legal videographers, has announced that Michael S. Nelson, CAE, will take the reins as CEO and Executive Director of the association on June 1. Nelson brings extensive association leadership to the organization, having previously served in both private industry and non-profit strategic roles.
NCRA's Board of Directors selected Nelson from an extensive pool of candidates in a search led by Washington, D.C.-based recruiting firm Vetted Solutions. "We have the utmost confidence in the search approach in which we were just engaged, and we know that Nelson is the right leader to usher NCRA into the future," says Sarah E. Nageotte, RDR, CRR, CBC, 2014-15 NCRA President. "He brings the perfect blend of education, experience, and accomplishments to build on the growth and momentum NCRA is currently experiencing."
Nelson, a Florida native, served with the U.S. Army Security Agency, and later went on to complete dual bachelor's degrees in management and in marketing from the University of West Florida. That was the launch point for his climb up the corporate ladder at The Kroger Company, one of America's largest food and department store chains. During that time, he received numerous awards for store profitability, consumer research, and merchandising.
During his time at Kroger, Nelson became interested in non-profit management, recognizing that many of the finance and administration skills relevant in the for-profit arena translated directly into the non-profit world. Thus began Mike's career in association management—first as vice president for administration with the Florida Audubon Society, and later as CEO of the Audubon Naturalist Society in Maryland, CFO of the National Building Museum in Washington, and COO of the Society of Nuclear Medicine in Virginia.
Most recently, during his tenure at the National Association of Enrolled Agents (NAEA), Nelson expanded educational programming, rebranded the association, established financial stability, created a leadership training program for affiliate volunteers, and expanded the association's presence on Capitol Hill. In his time at NAEA, the budget doubled and non-dues revenue grew by 70 percent. He was the driving force for the Educating America program, which has initiated enrolled agent training in community colleges in California, Virginia, Indiana, Florida, New York, Oklahoma, Tennessee, Louisiana, and Illinois.
"I'm confident that my background marries with NCRA's needs on so many fronts," Nelson notes. "With a strong focus on court reporter education, raising public awareness, and creating a financial framework that allows for a long and successful future, I'm excited about the possibilities the futures holds for NCRA and its dedicated and passionate membership."
Nelson resides in Olney, Md. He and his wife, Lynn, have three grown sons.