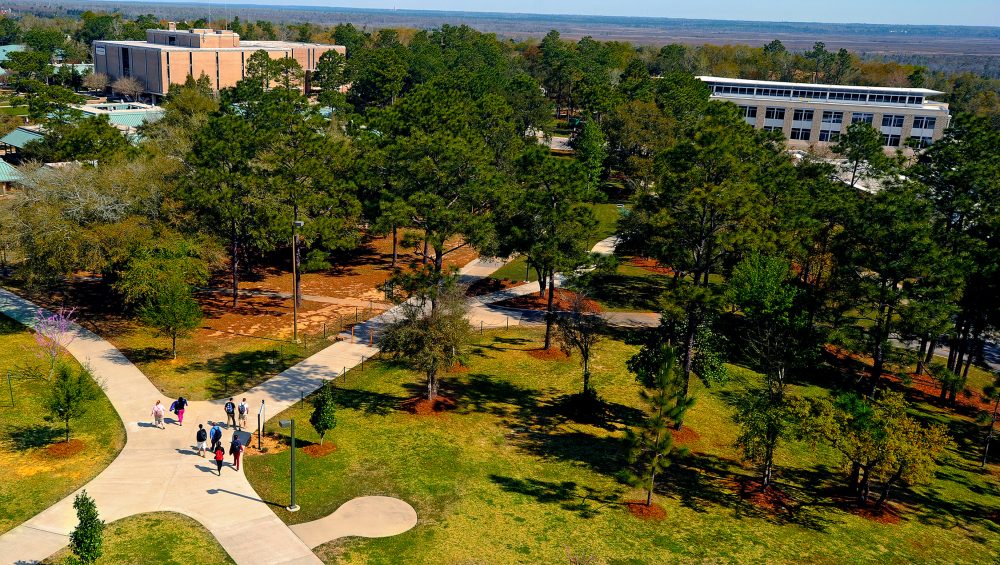 The Chronicle of Higher Education recently named the University of West Florida a 2016 "Great College to Work For."
Conducted annually, the Great Colleges to Work For survey collects data and highlights colleges that receive top ratings from their employees on workforce practices and policies. This year, 281 institutions participated and 93 were recognized.
UWF earned recognition for excellence in the following categories: Professional/Career-Development Programs, Job Satisfaction and Support, Work/Life Balance, Supervisor or Department-Chair Relationship, and Respect and Appreciation. UWF was also one of only two institutions from the State University System of Florida to receive the honor; Florida International University was the other.
"We transform lives through education," said Dr. Judith Bense, president of UWF. "As a regional comprehensive university, we are privileged to serve diverse populations making the transformation process incredibly significant. Our faculty and staff enjoy flexibility to explore and research in their areas of interest. The surroundings, environment, purpose and meaning combine to make UWF an outstanding place to make a difference and enjoy a career."
The Chronicle worked with ModernThink LLC, a strategic human capital consulting firm that has conducted numerous "Best Places to Work" programs. Survey results are based on a two-part assessment process: an institutional audit that captured demographic and workplace policies and a survey administered to faculty, administrators and staff. The primary factor in deciding whether an institution received recognition was employee feedback.
"Nine years in, The Chronicle's Great Colleges to Work For program is well known as a mark of a college or university that puts thought and effort into serving the needs of its faculty and staff," said Liz McMillen, editor of The Chronicle.
This is UWF's sixth appearance on the list, receiving the recognition in 2008, 2009, 2011, 2012 and 2014.
Great Colleges to Work For is one of the largest and most respected workplace-recognition programs in the country. For more information and to view the comprehensive results, visit The Chronicle of Higher Education's website.