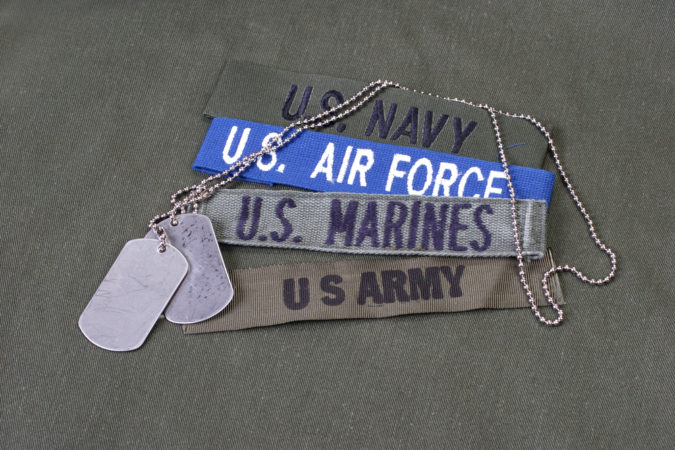 State Rep. Michelle Salzman shared that this week – Nov. 7-13 – is Veterans Week.
She provided this history on how it became solidified by the Florida House.
A little over two years ago, I reached out to several folks after a Veteran's Day ceremony. The speaker at the event was our Florida State President for the Order of the Purple Heart. His name is Andrew Del Gaudio, Florida State President for the Order of the Purple Heart and Purple Heart recipient. He challenged me to get our local community and state to recognize the entire week wrapping around Veteran's Day as "Veteran's Week."  It was then that I learned of several large military communities do Veteran's Week, not just a day.
So, I reached out and made it happen.  We received the proclamation for Veteran's Week from our Escambia County Commissioners in 2020.   During the 2020 legislative session, I requested our House of Representatives recognize this week as well.  On April 23, 2021, the Florida House solidified the Resolution and publicized it.
Rep. Salzman offered this suggestions for Veteran's Week:
The idea that we are celebrating Veterans all week is a win for both our veterans and our community.  With an entire week to celebrate, we can spend more time reflecting upon the sacrifices each of our veterans have made.
There are many ideas on how we could celebrate this week-long event:
Promote Veteran specials for partnering Businesses on Social Media.
Buy from Veteran-Owned Businesses.
Host a workshop for veterans.
Partner with a veteran-owned business.
Host a gathering of Veteran-Owned Businesses.
Mentor a veteran.
Promote Veterans Week via social media.
Share your favorite veteran or veteran activity on Social Media using #VeteransWeek.
Host a ceremony or small event to honor our veterans.
These are just some ideas of what people can do to celebrate all week long.  I am hopeful that this will become a week full of patriotic activities.