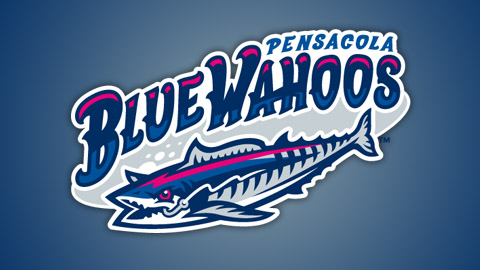 Due to the uncertainty of Hurricane Irma, the Southern League playoffs have been modified for the Pensacola Blue Wahoos. Due to the impending weather, the Jumbo Shrimp will no longer host Games 3-5 of the series.
Game Three of the South Division Series will now be played at Blue Wahoos Stadium on Friday, Sept. 8 at 1:05 p.m. The Blue Wahoos are offering free admission to the ballpark, but requesting donations for Hurricane Relief. The Jumbo Shrimp's home games, if necessary, will be played in Biloxi.
The Blue Wahoos won Game One last night and lead the series 1-0.
The 2017 BC Powder Southern League Championship Series has been canceled. Each of the winners of the best-of-five North and South Division Series will be declared Co-Champions for the 2017 Southern League season.
"With an abundance of caution, I have made the hard decision to cancel our Championship Series," stated League President Lori Webb. "Due to concerns for our players' safety, coupled with potential shortages of gas, hotel rooms and other items that may hinder the many evacuees leaving the affected area, it seemed like the right thing to do. As this storm passes through, I hope for the best to all those in harm's way."
The South Division Championship Series best-of-five playoff schedule will now be:
Game 2 – Thursday; Sept. 7, 6:35 p.m. at Pensacola – Blue Wahoos Stadium
Game 3 – Friday; Sept. 8, 1:05 p.m. at Pensacola – Blue Wahoos Stadium (Jacksonville home team)
Game 4* – Saturday; Sept. 9, 1:05 p.m. at Biloxi – MGM Park (Jacksonville home team)
Game 5* – Sunday; Sept. 10, 1:05 p.m. at Biloxi – MGM Park (Jacksonville home team)
*if necessary