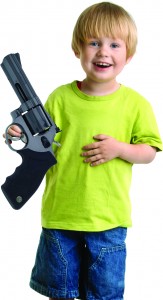 On June 2, National Gun Violence Awareness Day, more than 400 influencers, corporations, mayors, partner organizations and a series of iconic landmarks across the country will participate in the Wear Orange campaign. Wear Orange campaign elements—including events in 12 cities—in Florida noted below.
Skylines and key buildings nationwide will begin turning orange on June 1 – the start of Gun Violence Awareness Month – including the Empire State Building. Key landmarks in Florida turning orange include in Fort Lauderdale, the Bank of America Plaza, in Miami, The Intercontinental Hotel and Miami Tower; in Orlando, The Amway Center, Lake Eola and the See Art Exhibits; in Pensacola, the Graffiti Bridge will be painted orange; in Tallahassee, the Historic State Capitol, and in Tampa,
Florida mayors and including Mayor Susan Hainey (Boca Raton), Mayor Greg Ross (Cooper City) and Mayor Derrick Henry (Daytona Beach), Mayor Jack Seiler (Fort Lauderdale), Mayor Lauren Poe (Gainesville), Mayor Peter Bober (Hollywood), Mayor Bill Barnett (Naples), Mayor Jack Brady (North Lauderdale), Mayor Buddy Dyer (Orlando), Mayor Frank C. Ortis (Pembroke Pines), Mayor Joseph Corradino (Pinecrest), Mayor Dianne Bendekovic (Plantation), Mayor Lemar Fisher (Pampano Beach), Mayor Gregory Oravec (Port St. Lucie), Mayor Phillip K Stoddard (South Miami), Mayor Rick Kriseman (St. Petersburg), Mayor Andrew Gillum (Tallahassee), Mayor Bob Buckhorn (Tampa) and Mayor Jerri Muoio (West Palm Beach) joined the more than 100 mayors nationwide participating in the Wear Orange campaign this year.
More than 250 Wear Orange events will take place across the country the weekend of June 2. All events are searchable via an online map (available here) and easy to track by following the #WearOrange hashtag.
These events will bring communities together to showcase the full creativity of Wear Orange supporters from concerts to picnics in the park to orange walks to meeting at local landmarks as they turn orange. Wear Orange events are happening starting Friday through the weekend in honor of National Gun Violence Awareness in Florida in, Daytona Beach, Fort Lauderdale, Fort Myers, Gainesville, Jacksonville, Miami Beach, Naples, Orlando, Pensacola, St. Petersburg, Tallahassee, and Tampa. Specific event details noted below.
"It's truly incredible to watch this movement grow year after year – it has morphed from a moment my friends and I dreamed up to honor Hadiya to a national movement, with events in every state," said Nza-Ari Khepra, founder of Project Orange Tree and co-creator of Wear Orange. "I'm so grateful to the thousands of Americans who will turn out to turn their communities orange this weekend. Their passion for saving lives from gun violence inspires me to keep going and demanding change."
Wear Orange was inspired by friends of Hadiya Pendleton, a 15-year-old Chicago high school student killed by gunfire, who decided to honor her life by wearing orange – the color hunters wear in the woods to protect themselves and others. That idea spread quickly and now every year on June 2 – which was Hadiya's birthday and is now National Gun Violence Awareness Day – Americans across the country Wear Orange and stand united against gun violence.
Last year more than 300 noteworthy individuals and organizations, including President Obama, Julianne Moore, Kim Kardashian West, Vogue and Viacom answered the call, making their support for the movement loud and clear. And across the country, nearly 250,000 people took action online and in person at events. This year promises to reach much, much further—the skyline is the limit. Landmarks across the country – including the Empire State Building and Niagara Falls – will go orange in support of National Gun Violence Awareness Day.
Pensacola will have two Wear Orange events on Saturday, June 3. At 6 a.m., the public is invited to help paint the Graffiti Bridge on 17th Avenue orange. Families and friends are asked to write the names of their loved ones, who lost their lives to gun violence.
At 2 p.m., a Gun Violence Awareness Community Cookout will be held at Greater Little Rock Baptist Church, 901 North A St. Free food and entertainment will be provided.