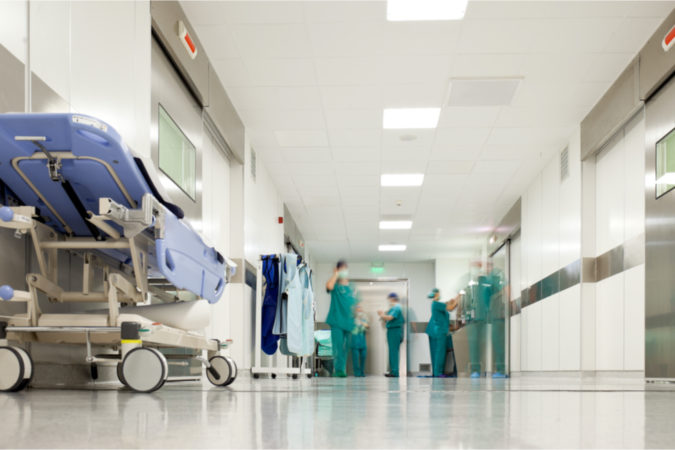 Elective Surgery Statement from West Florida Hospital
"As positive COVID-19 cases continue to rise across Florida and here in our area, West Florida Hospital is taking proactive action in order to position our hospital to better serve the immediate health care needs of our community.
"Beginning Thursday, July 16, West Florida Hospital will temporarily defer the scheduling of elective surgeries as a measure to increase hospital bed capacity. This measure will be implemented as part of established hospital surge plans and is being done to ensure our care teams can continue to deliver safe, effective, and compassionate care to our patients experiencing both COVID-19 and non-COVID-19 health concerns.
"This change does not affect surgeries scheduled to take place before July 16, 2020. West Florida Hospital will continue with Urgent and Emergent surgery. Low acuity surgeries that were scheduled on or after July 16, 2020 will be appropriately deferred at a surgeon's discretion in consultation with the patient. The deferred cases will be concentrated in low acuity and those that may require an overnight stay at the hospital.
"We are confident in our hospital's ability to care for the community as the pandemic evolves in Florida and here in our area. Again, this step is proactive to ensure our readiness as we monitor the capacity in our hospital, which fluctuates daily, and the reported COVID-19 positive cases around the state.
"West Florida Hospital will work with our surgeon's to evaluate the status of each elective surgery on a weekly basis and will work to reschedule as soon as possible."
---
West Florida Hospital joins more than a dozen HCA Healthcare hospitals in Florida that have delayed inpatient surgeries and procedures as the state experiences an uptick in COVID-19 hospitalizations.
"The number of COVID cases in our hospitals are increasing daily, and we need to ensure that our caregivers and hospitals are in a position to provide safe, effective, and compassionate care to our patients, said Dr. Ravi Chari, president of HCA Healthcare West Florida Division, in a written statement. "We will continue to monitor the situation closely, making adjustments as necessary."