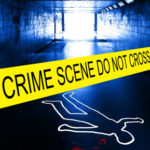 Last Friday, New York City Mayor Michael Bloomberg praised his Police Department for newly released 2012 homicide statistics, which showed 414 murders in the city—the city's lowest homicide rate in 40 years and a 19 percent decrease over 2011's rate of 515. That puts the city's homicide rate (per 100,000) at 5.02.
The City of Pensacola is headed in the opposite direction. According to my count, Pensacola has had seven homicides in 2012, which pegs its homicide rate at 13.41. The number of murders inside the city limits has nearly doubled since last year, and is the highest in the past 10 years.
That's right – Pensacola has a higher homicide rate than NYC.
Murders by Year
City of Pensacola
2011 4
2012 4
2010 1
2009 1
2008 3
2007 2
2006 2
2005 5
2004 0
2003 5
2002 2
source: FDLE reports