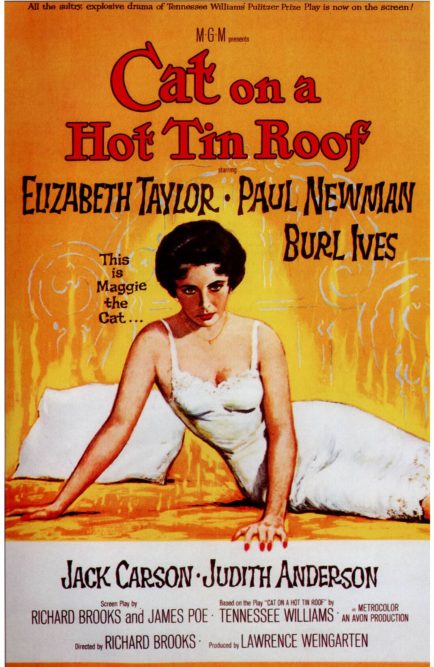 The votes have been tallied, triple checked and the selections have been made following the Pensacola News Journal survey for the Saenger Classic Movie Series. This is the fourth season for the wildly successful series. This year's series is full of some of the most-popular of Hollywood's actors and actresses including Lauren Bacall, Humphrey Bogart, Doris Day, Clark Gable, Cary Grant, James Stewart and Elizabeth Taylor to name drop just a few. There are also some ground-breaking and award-winning directors featured including Alfred Hitchcock, John Huston and Orson Welles.
This year's list has also garnered 35 Oscars among the 10 movies and both "Citizen Kane" and "The Maltese Falcon" are celebrating their 75th release anniversary. The list of star-studded, award-winning movies and dates are as follows:
7/16/2016
"Cat on a Hot Tin Roof"
7/23/2016
"The Man Who Knew Too Much"
7/30/2016
"Key Largo"
8/6/2016
"The Maltese Falcon"
8/13/2016
"Ben Hur"
8/20/2016
"An American In Paris"
8/27/2016
"North by Northwest"
9/3/2016
"The Sting"
9/10/2016
"Citizen Kane"
9/17/2016
"Gone With the Wind"
"Attendance was up 18 percent for last year's series, and we expect attendance to continue for this year," said Kathy Summerlin, Marketing Director for the Saenger Theatre. She continued "We are very pleased with the support of the community as well as our sponsors."
Tickets for the Saenger Classic Movie Series, sponsored by Covenant Care, are on sale now and are still only $5 each for general admission seating. Tickets can be purchased in advance at the Saenger Theatre Box office, located at 22 East Intendencia, or on the night of each movie beginning at 6 p.m. Tickets are only available for purchase at the Saenger Theatre Box Office.
EVENT DETAILS AT A GLANCE:
Who: Saenger Classic Movie Series – Each Saturday @ 7 p.m., July 16 – September 17
Ticket Prices: $5 for general admission seating