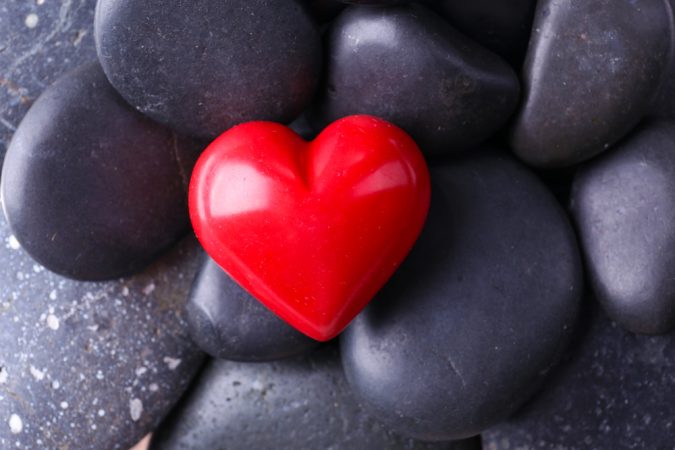 United Way of West Florida will hold its 28th Annual Day of Caring on Friday, Feb. 25.
This year more than 500 individuals have registered to roll up their sleeves for Day of Caring. They will complete projects at 29 nonprofit agencies and schools in Escambia and Santa Rosa counties.
The organizations getting help rely on Day of Caring to get important projects done.
"Magdalene's is so grateful for this opportunity to be a part of United Way of West Florida Day of Caring," said Jackie Bell, Magdalene's board member. "This is our first year participating, and the process has been seamless. We will be able to accomplish in one day what would otherwise take weeks."
"An unexpected benefit is extending the reach of our mission," said Bell. "Participation in United Way Day of Caring will allow us to showcase Magdalene's Gifts & Gatherings and the gardens of Beyond the Garden Gate to residents in Escambia County as well as Santa Rosa."
This year 35 different companies and civic groups are sending volunteer teams out to work on Day of Caring projects. Those volunteers, and the companies they work for, know Day of Caring is a way they can make our community stronger.
"Our team members are always quick to roger up when it comes to giving back," said Todd Phillips, Mortgage Loans Operations Manager at Navy Federal Credit Union and UWWF Board Member. "United Way's Day of Caring is truly a highlight of our year because we get to serve as boots on the ground in our communities and help where it's needed most."
Since 1993, United Way of West Florida has coordinated more than 28,000 volunteers to complete projects across Escambia and Santa Rosa counties.
What: United Way of West Florida's 28th Annual Day of Caring
When: Friday, February 25, 2022
Where: Project locations throughout Escambia and Santa Rosa counties.
Please find a list of suggested project sites for media below. Day of Caring projects are scheduled to start around 8:00 a.m. on February 25. Please contact United Way of West Florida with any questions.
1. A team of volunteers from Navy Federal Credit Union will be gardening and doing light construction of staging, a tool shed, and picnic tables at Magdalene's. This is Magdalene's first year to participate in Day of Caring.

3268 Fordham Parkway, Gulf Breeze, 32563


2. Volunteers from Navy Federal Credit Union will be working on playground preparation and landscaping at the therapy center at Santa Rosa Kids' House.

5643 Stewart Street, Milton, 32570


3. Another team from Navy Federal Credit Union is helping Feeding the Gulf Coast prepare for Thanksgiving by sorting food items.

5709 Industrial Blvd., Milton, 32583


4. Gulf Winds Credit Union is sending a team to Habitat for Humanity to help with new home construction.

1312 Poppy Avenue, Pensacola, 32507


5. More than 50 volunteers from Brasfield and Gorrie, along with Baptist Health, will be working on several projects at First Tee, including light construction, painting, and cleaning.

3924 W Navy Blvd., Pensacola, 32507


6. The City of Pensacola Fire Department will be painting the hallways connecting the dining space and shelter space at Bright Bridge Ministries.

2600 W Strong St., Pensacola, 32505


7. Volunteers from Central Credit Union of Florida will be decorating and painting at Chain Reaction.

Pensacola State College- 1000 College Blvd., Bldg. 98, Pensacola, 32504


8. Teams from Florida Blue and Navy Federal Credit Union will be at Goodwill Gulf Coast unloading and sorting books that will be distributed to children for free.

1715 E. Olive Rd., Pensacola, 32514


9. Volunteers from Navy Federal Credit Union will be washing and deep cleaning the wheelchair accessible transportation vans at Capstone Adaptive Learning and Therapy Center.

2912 North E Street 32501


10. Marcus Pointe Baptist Church has a large group of volunteers heading to multiple projects, including campus beautification and cleaning at Cordova Park Elementary School and painting and deep cleaning at Boys and Girls Club of the Emerald Coast.

Cordova Park ES- 2250 Semur Rd., Pensacola, 32504
BGC- 1201 North H St., Pensacola, 32501
11. The Born Learning Trail at Rev. McNealy Sr. Park will get some updates from volunteers from Navy Federal Credit Union, who will be painting the trail with stencils.

520 Woodland Dr., Pensacola, 32503


12. Volunteers from Santa Rosa High School will be repairing fences for senior adults through Interfaith Ministries.

4538 Alba St,. Pace, 32571