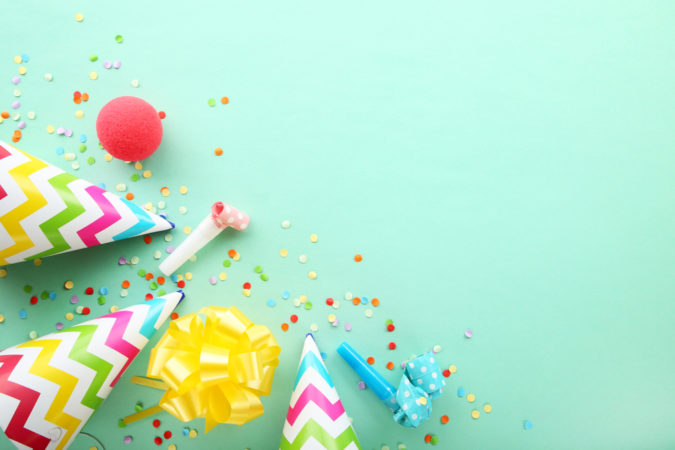 In response to the NAS Pensacola Commanding Officer's request for business leaders to help develop better public schools in Escambia County for military families, School Superintendent Malcolm Thomas said, "Ninety-two percent of our schools are now rated C or higher. That is a dramatic improvement over even last year, so we're making progress. I think you have to acknowledge that, celebrate it."
The school district improved one percentage point–2017-18: 54   2018-19: 55– hardly dramatic.
---
The Escambia County School District scores for its 52 schools that were graded this summer were as follows:
100-90:  0 schools
89-80:  1 – Pensacola Beach Elementary Charter School
79-70: 3 – Three magnet schools: Brown Barge Middle, N.B. Cook Elementary, West Florida High
69-60: 12 – Four scored 60
59-50: 14 – Four scored 50
49-40: 19
39-35:  3 – Workman Middle (IB School), Warrington Elementary, Holm Elementary
---
The Escambia County School Board last year hired the Rensselaerville Institute to operate Warrington Middle School and help principals and faculty turnaround nine elementary schools:Global Learning Academy, Warrington, Ensley, Navy Point, Holm, Montclair, Sherwood, Brentwood and West Pensacola.
Brentwood, Montclair, Navy Point and West Pensacola had double-digit improvements. The others showed varying levels of improvement:
Brentwood  +14
Ensley +8
Global Academy +5
Montclair +15
Navy Point +15
R. Holm -4
Warrington Elementary+1
Warrington Middle +1
West Pensacola +11
Only two schools not helped by Rensselaerville had double-digit increases: Beulah Elementary +13, C.A. Weis +11
Weis is community partner school with the Children's Home Society.
| | | | |
| --- | --- | --- | --- |
| School | 2018 | 2019 | +/- |
| A. K. SUTER ELEMENTARY | 63 | 66 | 3 |
| BELLVIEW ELEMENTARY | 46 | 42 | -4 |
| BELLVIEW MIDDLE | 40 | 45 | 5 |
| BEULAH ACADEMY OF SCIENCE | 53 | 50 | -3 |
| BEULAH ELEMENTARY | 47 | 60 | 13 |
| BEULAH MIDDLE | 0 | 50 | 0 |
| BLUE ANGELS ELEMENTARY | 61 | 65 | 4 |
| BRATT ELEMENTARY | 57 | 66 | 9 |
| BRENTWOOD ELEMENTARY | 38 | 52 | 14 |
| BROWN BARGE MIDDLE | 73 | 73 | 0 |
| BYRNEVILLE ELEMENTARY | 47 | 56 | 9 |
| C. A. WEIS ELEMENTARY | 37 | 48 | 11 |
| CORDOVA PARK ELEMENTARY | 63 | 63 | 0 |
| ENSLEY ELEMENTARY | 40 | 48 | 8 |
| ERNEST WARD MIDDLE | 53 | 54 | 1 |
| ESCAMBIA HIGH | 49 | 45 | -4 |
| ESCAMBIA VIRTUAL | 58 | 63 | 5 |
| FERRY PASS ELEMENTARY | 51 | 53 | 2 |
| FERRY PASS MIDDLE | 49 | 49 | 0 |
| GLOBAL LEARNING ACADEMY | 37 | 42 | 5 |
| HELLEN CARO ELEMENTARY | 65 | 64 | -1 |
| J. H. WORKMAN MIDDLE | 42 | 39 | -3 |
| J. M. TATE SENIOR HIGH | 60 | 57 | -3 |
| JIM ALLEN ELEMENTARY | 54 | 55 | 1 |
| JIM C. BAILEY MIDDLE | 49 | 50 | 1 |
| KINGSFIELD ELEMENTARY | 0 | 59 | 0 |
| L. D. MCARTHUR ELEMENTARY | 49 | 48 | -1 |
| LINCOLN PARK ELEMENTARY | 44 | 44 | 0 |
| LONGLEAF ELEMENTARY | 39 | 48 | 9 |
| MOLINO PARK ELEMENTARY | 74 | 68 | -6 |
| MONTCLAIR ELEMENTARY | 41 | 56 | 15 |
| MYRTLE GROVE ELEMENTARY | 50 | 48 | -2 |
| N. B. COOK ELEMENTARY | 72 | 71 | -1 |
| NAVY POINT ELEMENTARY | 33 | 48 | 15 |
| NORTHVIEW HIGH | 51 | 46 | -5 |
| O. J. SEMMES ELEMENTARY | 48 | 49 | 1 |
| OAKCREST ELEMENTARY | 36 | 44 | 8 |
| PENSACOLA BEACH ELEMENTARY | 80 | 89 | 9 |
| PENSACOLA HIGH | 53 | 52 | -1 |
| PINE FOREST HIGH | 44 | 45 | 1 |
| PINE MEADOW ELEMENTARY | 54 | 57 | 3 |
| PLEASANT GROVE ELEMENTARY | 49 | 60 | 11 |
| R. C. LIPSCOMB ELEMENTARY | 60 | 62 | 2 |
| RANSOM MIDDLE | 56 | 60 | 4 |
| REINHARDT HOLM ELEMENTARY | 39 | 35 | -4 |
| SCENIC HEIGHTS ELEMENTARY | 63 | 60 | -3 |
| SHERWOOD ELEMENTARY | 36 | 45 | 9 |
| WARRINGTON ELEMENTARY | 37 | 38 | 1 |
| WARRINGTON MIDDLE | 39 | 40 | 1 |
| WASHINGTON SENIOR HIGH | 47 | 49 | 2 |
| WEST FLORIDA HIGH  /TECHNICAL | 71 | 70 | -1 |
| WEST PENSACOLA ELEMENTARY | 39 | 50 | 11 |
| WOODHAM MIDDLE | 39 | 0 | 0 |