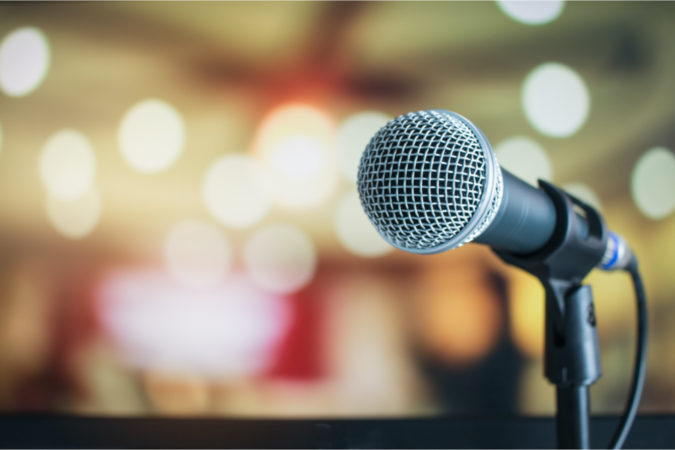 County Administrator Janice Gilley said 10,000 tarps will available tomorrow at the food/water distribution sites. The county has 264 traffic lights, and 184 are back up. Nine crews are working on the remaining lights and should have them working by the end of the day.
Mayor Grover Robinson said all but 10 of the city's traffic signals are working. Those out of service are due to no power, but he expects them to be up soon.
Mayor Robinson said the city has assessed $20 million of private property damage. Gilley gave no assessment for private sector but said the county facilities have suffered $21 million worth of damage. She later said the cost of debris removable is estimated to be between $52-$54 million.
Gulf Power president Marlene Santos said that 90% of the company's customers in Escambia County lost power due to Hurricane Sally. Less than 90,000 remain without electricity.
Santos said the company has completed most of the work on the feeder lines – "the backbone of our system," and the utility will move heavier into the neighborhoods. She still expects 95% of its customers to have power by Tuesday, Sept. 21.
Gilley said the county jail got water and power back Thursday night.
Emergency Director Eric Gilmore said AHCA inspected several nursing homes and found elevated room temp. However, Gulf Power was able to restore power to one and the county was able to get resources to others to reduce the temps.
"As of this morning, all 21 facilities have been taken care of and the temperatures are fine," said Gilmore.
Gilmore said two distribution sites were burning through their supplies but trucks are expected to arrive at noon to replenish them. Inverarity Point site ran out of supplies. He didn't mention "burn" issues at the other five sites.
More trucks are on the way and all sites will be up again tomorrow.
FEMA Administrator Peter Gaynor inspected the Pensacola Bay Bridge this morning. Mayor Robinson didn't accompany him but said he talked with inspectors. He said, "The bridge will be challenging situation for quite some time."
He said we needed to wait for final engineering assessment before we know when it will open again.
Gilley said the county contacted the governor's office and was told that the county has submitted everything needed for the major disaster declaration. She said today's visit by Gaynor was important to getting the declaration.
Addition: The curfew will start at midnight tonight and end at 6 a.m.