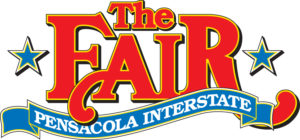 Press release: It's Magical! It's Fun! It's the Fair! The 81st Pensacola Interstate Fair promises all the fun and excitement that it's become known for over the years, along with big name music acts and television personalities.
The Fair's musical line-up kicks off opening night with the "Catty-oke" finals presented by Cat Country 98.7 at 7:00 p.m. on Thursday, Oct. 22. This year, the weekly Catty-oke contest leading up to the finals takes place at the Sandshaker on Pensacola Beach every Thursday evening starting Sept. 24 and running through Oct. 15. Each week, three winners are chosen, and the 12 winners from all four weeks battle it out on stage during the finals for the chance to be the Catty-oke champion.
Hair Metal band Tesla will perform their hit songs from the '80s and '90s on Friday, Oct. 23, at 7:30 p.m. They are best known for the classic '80s power ballad "Love Song" off their second album, The Great Radio Controversy. Their newest album, Simplicity, was released in 2014 and was on The Billboard 200 chart within its first week.
On Saturday, Oct. 24, at 7:00 p.m., the Fair presents country singer Frankie Ballard. Since getting his start on Kenny Chesney's Next Big Star in 2008, Ballard has opened shows for artists like Chesney and Lady Antebellum. His 2013 album, Sunshine & Whiskey, earned him number one spots on the Country Airplay chart for the songs "Sunshine & Whiskey," "Helluva Life" and "Young & Crazy."
Local bands will have a chance to show their talent during our Sunday Showcase on Oct. 25. Be sure to come and support your favorite Pensacola act as shows are held throughout the day beginning at noon. Check the Fair website for details.
Bring the kids out and meet SpongeBob SquarePants and his friend Patrick on Monday, Oct. 26, when they will make two live Meet & Greet appearances on the Pepsi Open Air Stage from 4:30-6:00 p.m. and again from 7:00-8:30 p.m. The first 200 fans in line for each appearance will receive a free downloadable photo with the characters. Lines will close 30 minutes before the end of each show, so get there early!
Country star Chris Janson takes the stage on Tuesday, Oct. 27, at 7:00 p.m. Along with writing his own hits, Janson has written singles for other country artists like Justin Moore and Tim McGraw. He's also charted on Hot Country Songs and Country Airplay, with his 2015 single "Buy Me a Boat" charting in the Top 10.
On Wednesday, Oct. 28, local country sensation Chloe Channell takes the stage at 6:00 p.m. Chloe began her singing career at age seven on the Farmers Opry stage. She has since earned national attention by performing at Radio City Music Hall during the quarterfinals of America's Got Talent.
As part of our special Senior Appreciation Day, come on out and take part in an afternoon and evening of nostalgia on Thursday, Oct. 29, as Cornell Gunter's Coasters performs two shows at 3:30 p.m. and 7:00 p.m. Sing and dance along to The Coaster's hits, like "Charlie Brown," "Yakety Yak," "Love Potion Number Nine" and more!
The last weekend of the Fair is all country, with chart topper Cole Swindell starting it off on Friday, Oct. 30, at 7:30 p.m. Swindell has written songs for artists like Craig Campbell and Luke Bryan along with releasing his own hits "Chillin' It," "Hope You Get Lonely Tonight" and "Ain't Worth the Whiskey." His newest single, "Let Me See Ya Girl," was in the top 20 on the US Country Airplay list.
To help bring a close to the 2015 Fair fun, country band Parmalee will perform an early show on Saturday, Oct. 31, at 4:00 p.m. Parmalee was last seen in Pensacola as an opening act for Brad Paisley in January of this year. Their multi-week #1 smash "Carolina" became the longest climbing single by a duo or group in the 24-year history of the Billboard County Airplay Chart. They are also known for singles "Close Your Eyes" and "Already Callin' You Mine."
"We are very excited to bring this level of entertainment to Pensacola," said Don Frenkel, Pensacola Interstate Fair General Manager. "The artists we have lined up this year are chart toppers and terrific performers."
All musical performances are located on the Pepsi Open Air Stage. Entertainment shows at the Pensacola Interstate Fair are free with the price of admission.
For complete information, call (850) 944-4500 or visit www.pensacolafair.com. You can also join us on Facebook at www.facebook.com/PensacolaInterstateFair.