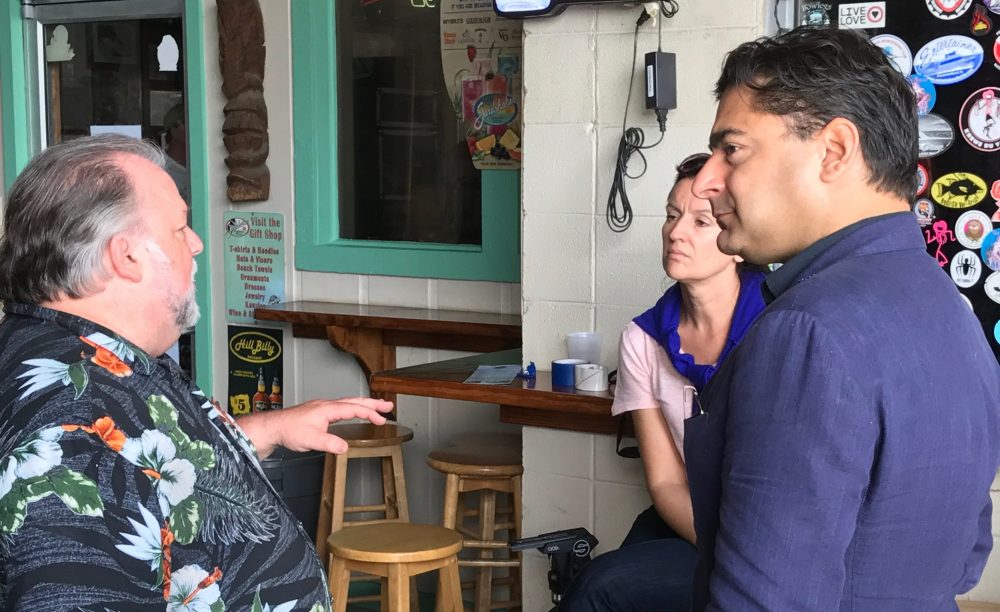 Al Jazeera English covered the Rubio rally on Pensacola Beach on Saturday, interviewing Republicans in the crowd. On Sunday, they visited Friendship Missionary Baptist Church.
Shihab Rattans heads the crew. He has anchored the flagship program Newshour from the station's main bureau at Doha in Qatar and Washington D.C. Rattans was the primary presenter on the program Inside Story Americas during its run from 2011 to 2013. He covered the BP oil spill from Grand Isle, La.
Before joining Al Jazeera, the United Kingdom native was a CNN International anchor based in Atlanta. While working for CNN, Rattansi presented the breaking news stories involving the capture of Saddam Hussein, the 2004 Tsunami, Beslan school hostage crisis, 7 July 2005 London bombings, the rape of Muktar Mai in Pakistan with international coverage, and the death of Pope John Paul II and the trial of Saddam Hussein.
He is a winner of 2006 Alfred I. duPont-Columbia University Award.
The news producer is Amparo Rodriguez, whose primary beat is Latin America and is from Spain. Trudy Hutcherson, a Houston, Texas native, handles the camera work.
Al Jazeera English will be in Pensacola covering the election and the results through Wednesday.