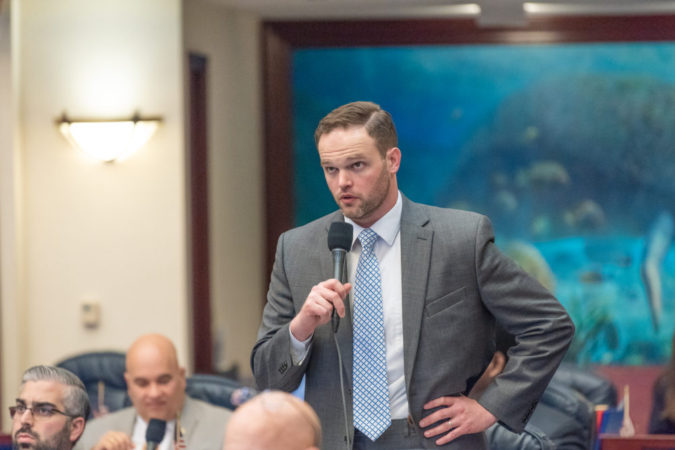 State Rep. Alex Andrade will host a Town Hall Meeting to discuss the details and projected timeline for repairs to the Pensacola Bay Bridge. The informational meeting and Q & A will be held on Wednesday, Dec.2 from 6-8 p.m at Gulf Breeze Community Center.
The event will include an overview of Pensacola Bay Bridge repair and timeline from local officials. Representative Andrade will answer questions and address concerns from Gulf Breeze and Pensacola residents. Gulf Breeze Mayor Fitch will be in attendance to provide insight and answer questions as well. Representative Andrade invited Skanska, the company responsible for the construction of the Pensacola Bay Bridge, to attend and answer questions, but was informed they have chosen not to attend.
Rep. Andrade's Town Hall on Pensacola Beach in late October hosted over 70 constituents who voiced their concern about the devastation caused by the damage to the Pensacola Bay Bridge.
"The citizens of Gulf Breeze and Pensacola Beach made it clear they are hurting and their businesses will not make it until the projected completion date of March 2021." said Rep. Andrade after his Oct.30 Town Hall. "This (Town Hall) reaffirmed the need for more communication on the construction and repair timeline. The volume and desire for real time updates on bridge repair was heavily emphasized. We need to do a better job of updating the public on the bridge as we go forward."